The most resourceful all-in-one Rank Tracker
Track Keyword Ranking with Mondovo's Rank Tracker, unlike any other conventional Rank Tracking Tool. Monitor highest and lowest performing keywords across major search engines, language combinations, and 190 countries. Find out unknown competitors and overcome your biggest rivals with the most effective SEO strategies.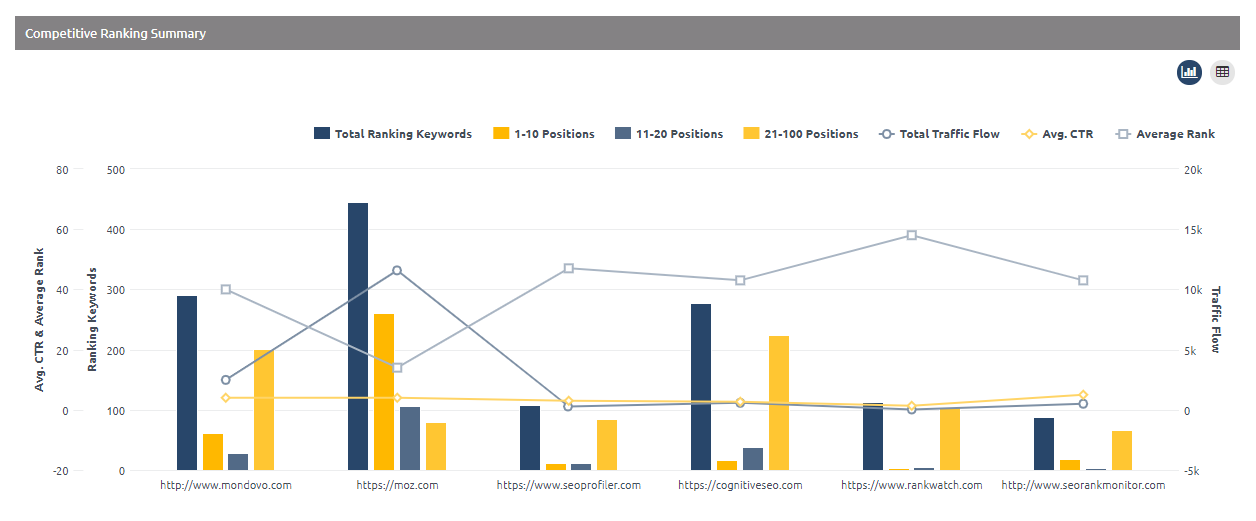 Geo-Specific Rank Tracking
Rank Tracker enables you to track keyword ranking in different Geographic Locations simply by toggling between tabs.
Choose your Primary Country at the time of creating a campaign and up to 5 different countries from the list of 198 countries at the time of choosing Search Engines. Rank Tracker report displays
A summary of current Keyword Ranking data Country-wise side by side
Each tab has different useful charts like the number of keywords ranking in the first 100 positions, estimated traffic flow from your keywords, average ranking position of your website and an extensive Competitive Ranking Summary.
The last tab displays a Consolidated View graphically showing both country-wise and competitor-wise statistics.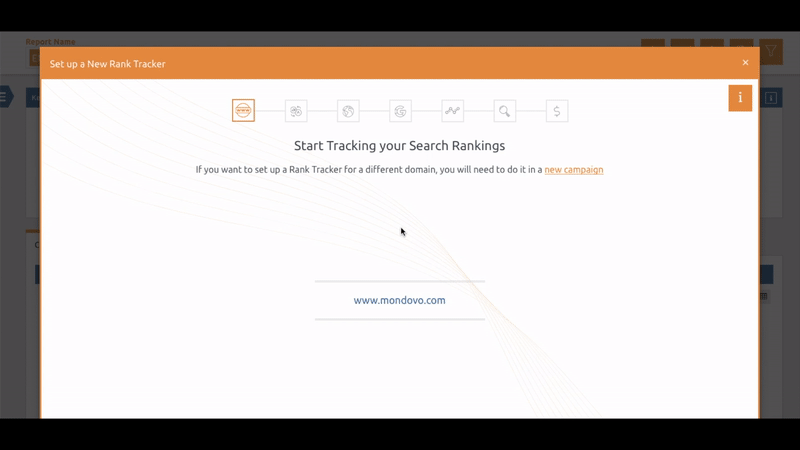 Discover Unknown Competition to stay one step ahead
No other rank tracking tool enables you to find unknown competitors by giving you an elaborated insight into websites that are competing for the same target keywords. Mondovo Rank Tracker calculates Competitor Landscape that reveals competitors and
Number of pages with target keywords,
Elaborated keyword ranking table which unveils search volume, keyword ranking position and much more,
Average ranking of each page consisting target keywords,
Click-Through-Rate (CTR) and traffic flow.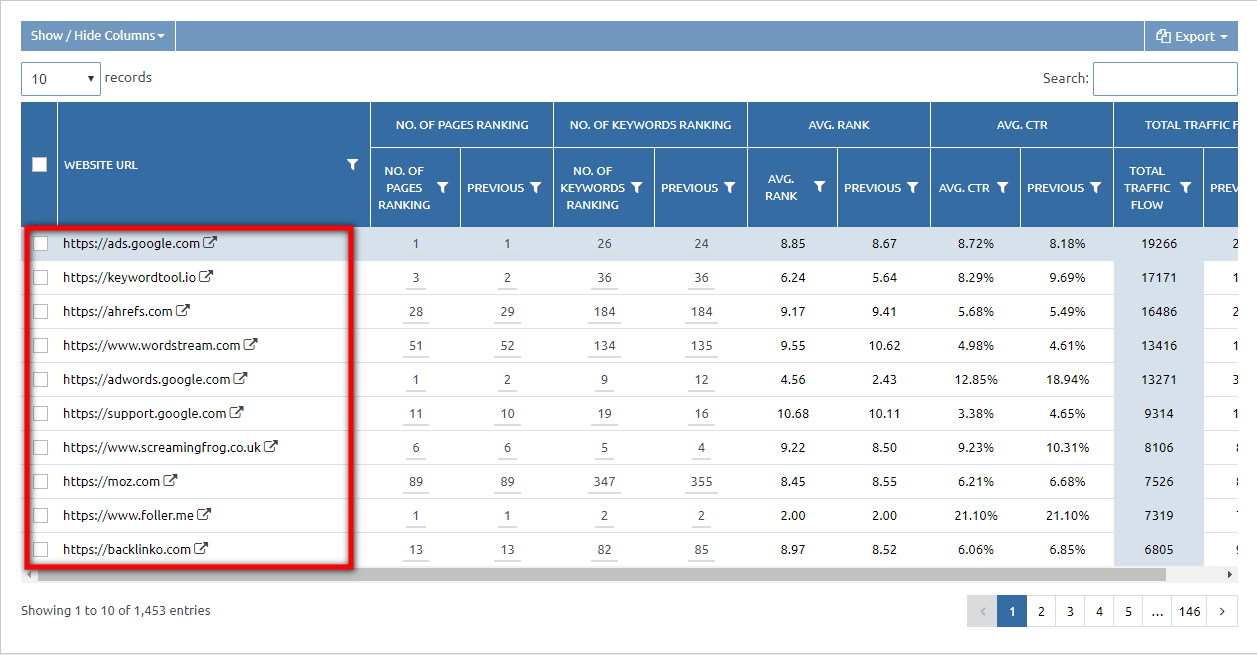 Unveil the Top Performing keywords with a click
The Rank Tracker lists out the Top Performing keywords that have the highest search volume and are getting the highest traffic to your website. The Keyword Ranking table allows you to monitor search volume and current ranking of keywords against the competitors. It allows you to filter and customize table as per best performing keywords, biggest opportunities, top 10 and many other options.
Furthermore, by clicking on each keyword, you can access an in-depth analysis of each keyword search volume, current rank, traffic flow, organic results, sponsored results, and other essential information that help to monitor keyword ranking.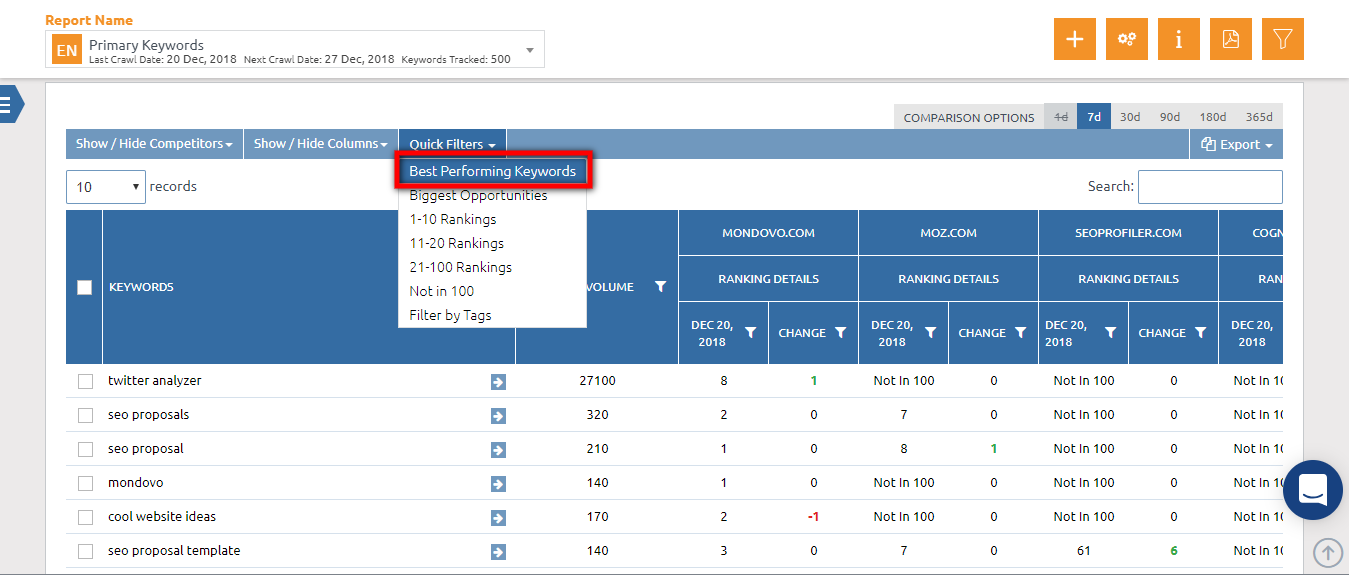 Add new Keywords and Competitors at any point in time
Imagine discovering a new keyword and competitor amidst the analysis and reporting! Mondovo Rank Tracker is so dynamic that it enables you to edit the existing tracker and lets you add new keywords and competitors. Once saved, it allows you to track all the real-time and current data including the newly fed information.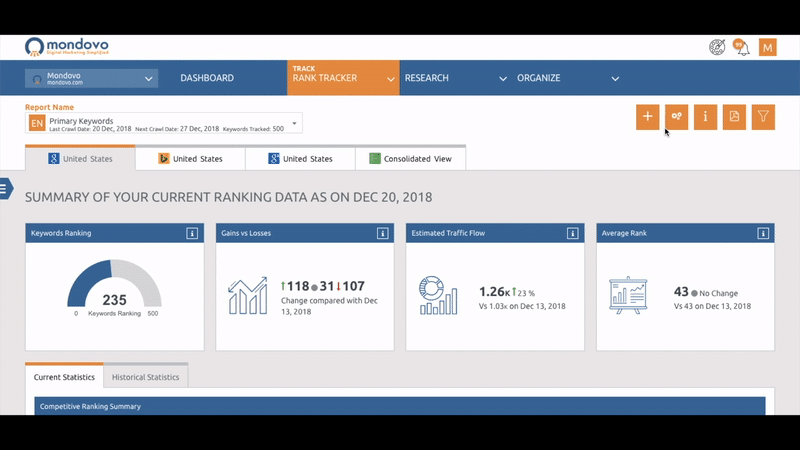 Picture your SEO Progress with these Key Metrics Screenshot
At the end of the day, we want every effort to contribute in our progress, therefore, Mondovo Rank Tracker provides you with data that allows you to track, monitor and assess the success and failure of your SEO strategies. This Rank tracking tool shows you the following Key Metrics
A break-up in the distribution of your search rank,
An estimate of search traffic from your keywords,
Average website rank across all ranking keywords.

Discover the keywords impacting the ranking of Top Search Results
Mondovo Rank Tracker is unlike any rank tracking tool for the amount of in-depth analysis it performs for every keyword used by you. Keyword Analyzer lists all the high impacting keywords found from the organic search results. It reveals the impact score, number of times these keywords appear in search and also, the number of URLs, titles and descriptions of each search rank tracking result. This table view can be sorted in descending to ascending or vice-versa as per the impact scores.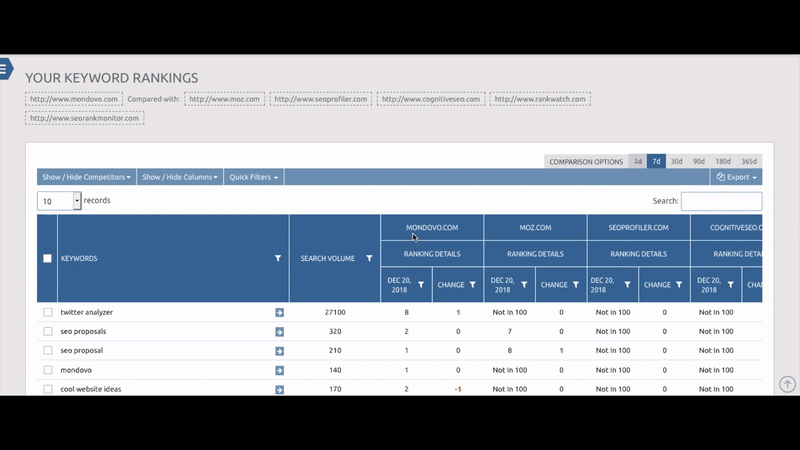 Try Mondovo now
Start your Trial of Mondovo today and keep an eye on your ranking progress.