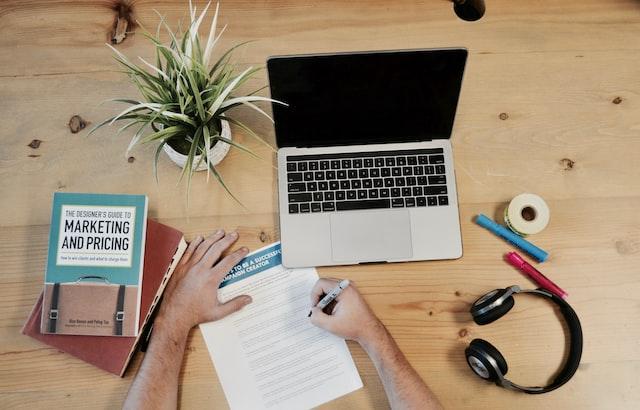 It's safe to assume that a significant part of your marketing strategy is digital. Digital marketing helps reach a larger audience as the number of Internet users is increasing by the day. Moreover, it's more cost-effective. Email campaigns, social media interactions, and website content cost hardly anything to produce. The best way to approach a digital marketing plan depends on individual business goals, yet there are other factors to keep in mind. The ever-evolving landscape can quickly become overwhelming, so you must maintain an agile strategy. Putting out a bunch of ads and hoping for the best isn't going to cut it.
Focus Your Attention on Landing Pages
If you're like others, you focus your attention solely on driving traffic to the homepage. Visitors can't follow the course of action you want them to take, meaning it's easier for them to leave without converting. This is why it's a good idea to have a landing page strategy. Landing pages take people to a specific product, service, or offer, so you have a chance to get them to respond to your call-to-actions and build a customer base. There are several types of landing pages but concentrate on lead generation landing pages, the first contact points between the business and potential customers.
Small details make a big impact. Here's what to do with your landing pages.
Make sure your message matches your ads. Your landing page copy must match the phrasing of the ad (or link) that brought the visitor there. A strong message match increases conversions by reassuring people they're in the right place. If you're running ads with different headlines, create variant pages.
Remove navigation and other distractions. Internal links to other pages on your website will distract visitors from the conversion goal. Resist the urge to include site navigation, calls-to-action, or links to your homepage.
Create landing pages for mobile that are mobile responsive. Most people navigate mobile sites with one hand, so clickable elements should be large and spaced out. Eliminate redundant words, shorten sentences, and opt for words over wordy phrases.
Take Advantage of Data and Analytics
More often than not, digital marketing requires analyzing user behavior metrics, such as session duration, traffic by channel, bounce rate, etc., to spot patterns. These datasets are so voluminous that traditional data processing software can't manage them. Big data analytics makes it possible to understand the habits of prospective customers, uncovering hidden patterns, correlations, market trends, and customer preferences. Companies of all sizes can resort to analytics to inform marketing strategies, having a comprehensive view of what's working (and what isn't). Put simply, you can eliminate the guesswork and over-reliance on evidence from anecdotes.
Use Smart Contracts to Strengthen Publisher Relationships
No matter if your content is created or curated, ensure it's worthy of being shared to improve your organic reach. You can use generic/specific keywords that are relevant to your website. Editors from big publications receive countless pitches a week, so sending a generic one isn't recommended. Don't send articles on topics already covered, describe each pitch in one or two sentences, and show you have support from experienced writers. Developing a good rapport with publishers will help scale your business. In this respect, consider using smart contracts, formed and completed through the blockchain. All relevant parties can be confident that obligations are met upon execution.
Smart contracts are programs stored on a blockchain network and work by following an "if/when…then…" principle. When the oracle confirms publishers have done what they're supposed to, the smart contract triggers a payment, so there are no disputes. In other words, smart contracts help keep track of things. Anyone can use them, provided they have ETH, which can be bought on crypto exchanges. Speaking of which, you may want to consult the Ethereum price chart. After you define the criteria for publishers, lock your tokens within the smart contract and set an expiry date. Smart contracts eliminate deceptive tactics like publishers overstating impressions, so you can measure content marketing ROI.
Use Email Newsletters
Email marketing will continue to thrive in 2023 because It's an effective tool when applied correctly. Individuals trust their inboxes, which are curated with information they can control, which means you have a chance to enhance your business' profile with high-quality content. For some customers, an emoji is enough to make them click. For others, a boring subject line is enough to want to hit the unsubscribe button. The idea is that you must tailor your content based on what readers want. Send your email newsletter at the right time to have the best possible open rate and click-through rate. Sending out email campaigns in the middle of the week (and in the middle of the day) seems to work well.
Target Mobile Users with Your Digital Marketing Efforts
Finally, yet importantly, don't forget about mobile users. The number of worldwide smartphone users is projected to grow to 7.7 billion in 2027, so your digital strategy must be suitable for mobile users. People who use mobile devices are on the go, so they don't have the time or patience to scroll through blocks of text. Leverage straightforward text elements and compelling imagery. When individuals unlock their phones, they check into their Facebook or Twitter accounts, so make sure your ads are there. Appearing in their feeds can do wonders in terms of increasing brand visibility.
If you haven't used video before, there's no better time than now to do it. Roughly 92% of videos are watched via smartphones. Focus on stories, use the first seconds wisely, target the right audiences, and think about collaborating with influencers. Yet again, you can use smart contracts. Payment will take place for the time and energy invested by the influencer. Once the money is added to the crypto wallet, you can't withdraw your deal. Use analytics and metrics, such as the number of times the clip is played or the number of visitors who clicked the play button, to evaluate success.
All things considered, it's imperative to have a flexible strategy in such a competitive environment. If you're serious about your business' success, you'll invest time and effort in digital marketing.
The following two tabs change content below.
Latest posts by Chandni Panjwani (see all)