We all want our website to appear on Page 1 of Google search results, and ideally in the top 3 positions. Right?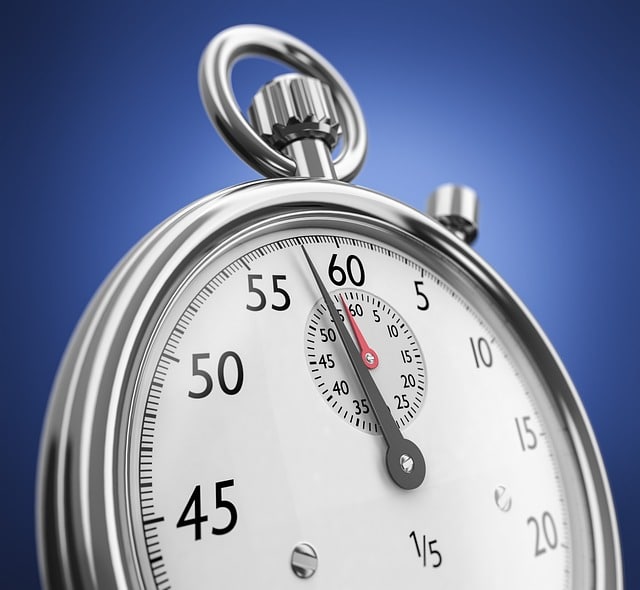 There are two ways to go about substantially improving your page ranking. You can either go the costly route, by using AdWords and paying to appear on Page 1 of search engine results, but if you are a new business and budgets are tight, you can easily and effectively optimize every page on your website yourself to increase your Google page ranking, whether or not you know anything about SEO.
It is all too easy when you think you don't know about something, like SEO, to turn to a costly professional, as it seems the logical option. But do you really want to pay for something you are perfectly capable of doing yourself? Of course not, especially when you could spend that money on another area of your business, or even yourself!
Of course, it does take time and expertise, so it's a question of deciding what's right for your business.
So, what's involved?
Well, there are four areas where a little 'tweaking' to any web page can go a long way towards maximizing its SEO strength. This article will help you understand as well as implement search engine optimization techniques to optimize a web page and to make your website more visible and rank higher.
4 Top Tips to Help You Optimize Any Page On Your Website for Search Engines
In this article I will teach you, in plain language:
How to write content in key areas for high rankings

How to maximize traffic from rankings

How to piggyback off the success of other websites

Tricks to encourage visitors to stay longer on your website pages

The best way to link pages on your website to increase SEO
How to Use Title Tags, Meta Descriptions and H Tags for Maximum Rankings and Traffic
Google understands topics and hates spam, so you should aim to never repeat words to avoid looking spammy and to cover the topic for improved relevance. That goes something like this…
How to Write Title Tags for Maximum Impact
This is the title tag from a page I was working on (yes, was – I'll come back to that later!) ranking for 'SEO agency Newcastle':

It's written to my title tag formula to target keywords and demonstrate topical relevance:
Keyword | Synonym/Topical Words | Brand
Give it a go!
How NOT to do Meta Descriptions
I have a confession.
I didn't get all of this right when I first set up my SEO agency site. This was my meta description:

It misses key details that could be an article itself, but I'll just say this – Google a very competitive keyword like 'personal injury solicitors' and look at the techniques they use in their Adwords ads:

Notice:
Every Word Is Capitalised

Short Bullets, Focused on USPs

Enticement To Click With a Call To Action
Why do this?
Simple – these ads are split-tested again and again to improve click-through rate. Very few people use these techniques in organic results, meaning you can really stand out and drive more traffic from existing rankings with this small change.
In fact, a great tip for many aspects of digital marketing is to go and look at what companies with massive budgets are already doing – you can be confident they've split-tested all sorts of things to see what makes the biggest difference and while it might not translate directly to your market, it will give you a great starting point.
How all-important H tags Decide How Search Engines Understand You
The term "H Tag" refers to headings in your website's text.
Headings not only help to clearly inform readers what the content written underneath contains, they are also read by Google as key indications of what the page is about. The easier it is for Google to find keywords, the better your ranking status (but don't overdo it!).
Google is also very good at understanding topics as a whole.
Consequently, you'd agree that it makes sense to ensure, where possible, main keywords and alternative versions of keywords are included in your H tags (main and sub-headings).
H tags have a hierarchy, ranging from H1 to H6. H1 tags are principal headings, and H tags from 2-6 are sub- and sub-sub-headings, etc. To understand the difference between an H1 tag and an H6 tag, the larger the number, the more specific, as opposed to general, the heading should be.
A great example of H tags is on a website which sells tools, where the H1 tag would be Tools, H2 – Power Tools, H3 – Drills, H4 – Bosch Drills, H5 – Cordless Bosch Drills, H6 – 12v Cordless Bosch Drills.
The range of H tags you have on any web page will greatly depend on the nature of that page's content, but as a rule of thumb, you ideally want to have tags ranging from at least H1 to H3, as follows:
Include the main keyword in an H1 tag

Have at least one H2 tag which uses a keyword similar to, but not the same as, the main H1 keyword

At least one, but ideally more H3 tags which use keywords which are different to those used in H1 and H2 tags, but which are still highly relevant to the overall page content.
You can see these in action on the Newcastle SEO agency page I referenced above – try a Chrome extension like SEO Quake to quickly look at all of these elements on any web page or, better yet, to see what's working for your competitors.
Link to Other Popular Websites to Boost Your SEO Strength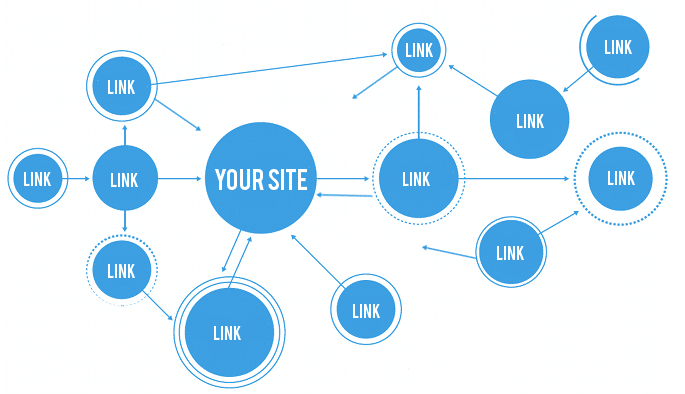 If you have an online store or offer a service, you may be asking yourself how linking to another more-popular website can possibly help you.
To avoid any confusion or to save you making any costly mistakes, let's explain about linking to other websites in greater detail.
Linking to another relevant website does not mean you should link to a competitor's website. That would not be the smartest of moves, for obvious reasons! You want to link to another website which gets a good number of visitors, and which has content in it that is relevant to the content of your own website.
As an example, if you were selling smartphones, you could make a statement in an introductory paragraph about smartphones which says: "According to the Daily Telegraph, more people use smartphones than PCs to access the Internet today". The phrase "more people use smartphones than PCs" is hyperlinked to show you how to create an appropriate link. This is an excellent type of external link because:
The Daily Telegraph has a lot of links itself so is a recognized authority in the eyes of search engines

It is a high-traffic website
If this were a blog article on a website for SEO services, then to increase the SEO strength of the blog, make a comment such as "There are always plenty of great SEO tips available on the Internet" and the hyperlink connects to an article on SEO in Entrepreneur.
So how do you know what is an authoritative, highly linked website that's a good one to link to?
The answer is Moz and the really handy Moz Toolbar. This is a great tool to use as a rough guide to a website's popularity (but beware – it can be manipulated!).
In the next section, you will discover three of the best tips for improving the SEO of a web page, ones that are incredibly simple to implement, and yet they are so, so effective.
Did You Know that Google Ranks Websites Higher if Visitors Stay Longer?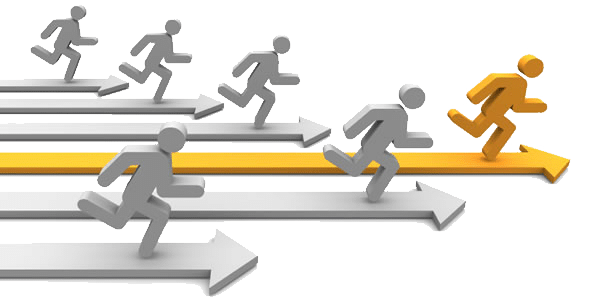 It's true. If you can persuade visitors to your website to stay on it longer, Google loves this and will reward you by ranking you higher.
Make sure Google knows you have long-stay visitors to your website by using Google Analytics.
But how do you encourage visitors to stay on your website?
The answer is not to write pages and pages of content, for two main reasons:
More people now use smartphones with small screens than PCs to access the Internet. Small screens and masses of text are not a good mix!

People are generally in a hurry these days, so nobody has time to read through swathes of text to find the information they need. The sight of a mass of text will see visitors quit your website, not stay on it.
So, if you can't give visitors lots to read, what's the alternative?
Today the text is all about quality and a specific style of writing, not quantity.
Here are some simple rules for effective text:
Write short paragraphs

Deliver critical information in bullet points

Ask questions of the reader, as everybody will want to know what the answer is

Lead into each new section with a reason why it should be read
We have three more tried and tested methods to help you improve any web page SEO that avoids lots of writing:
Embed a YouTube video
Rather than using a link to a relevant YouTube video which will take people away from your website, embed a YouTube video on your web page. As an example, for a website selling tools, embed a video of a specific tool being sold that is being demonstrated by a tradesman.
This is a handy guide on how to embed a YouTube video, or you can go to http://embedresponsively.com/  if you want to embed a video into a responsive design.
Because Google also owns YouTube, you are using a Google product to enhance your website, so you get extra ranking points for using mixed media, extra ranking points for using a Google product, and extra ranking points for visitors who stay on your web page to watch the video. That's what you call a win, win, win situation!
Not Just a Pretty Picture!
Images are great for catching the attention of visitors and to subsequently encourage them to then stay on your website. To effectively include images, use a program such as EXIF Editor on Windows or Mac.
To give you that extra SEO boost over your competitors:
Use a minimum of one image or more per 500 words

Make sure that any images are smaller than 100kb

–

use Photoshop or GIMP software if a reduction in size is needed

You should include keywords in metadata that goes with each image. Metadata is text which can be seen and read by search engines, but it is not visible on the web page itself

Ensure your website is credited in any metadata

If you are a

'

local business

'

, then make sure that you include your business GPS coordinates in page metadata
Of course, ALL of this is only useful if you…
Target the Right Keywords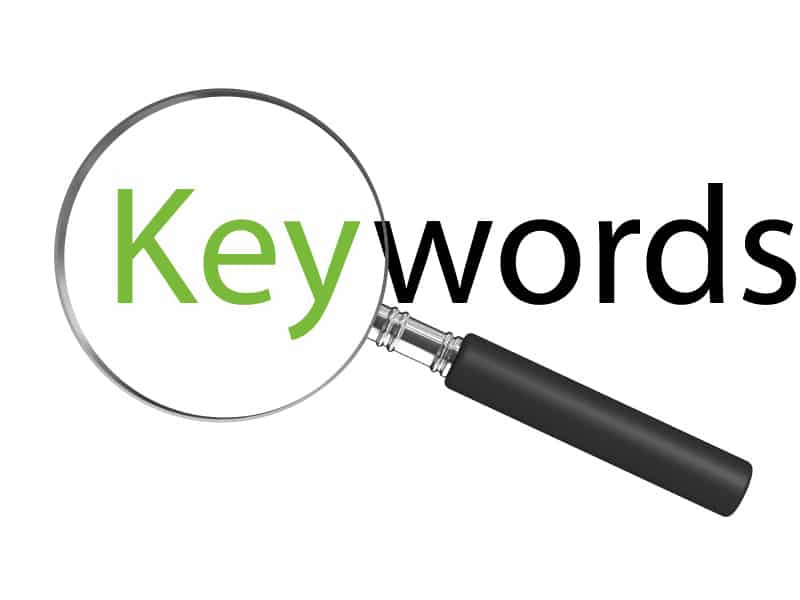 I said I'd come back to why I confessed I'm not really working on the page I talked about above, and this is what it comes down to.
Choosing keywords to target is all about the intent behind them. And you know who Googles 'seo Newcastle' and similar terms?
SEOs.
In at least four different cities around the world called Newcastle. So I could spend my time getting there (and did quite quickly in some cases), impress some peers and not generate leads, or focus my efforts elsewhere.
Why You Should Take Longer Than Thirty Minutes On This
I know, I'm sorry. 
It can be done quickly, BUT… 
Whatever you do, Google will take a few days (or longer) to react to changes and assess the genuineness of them. It's a good idea to make changes in one go and let them sit a while to see how search engines react. So while you can do one page in thirty minutes, it's really best to put aside a few hours and do a few in one go!
The following two tabs change content below.
Benjamin J Church
Benjamin J Church is an SEO expert and the founder of
Tiny Digital SEO
. He works with clients in competitive markets around the world to help them reach their ideal customers online and writes from his knowledge and experience. He can often be found playing the guitar and it was music that ultimately took him on the path to digital marketing.
Latest posts by Benjamin J Church (see all)