Content marketing is meant to elicit an interest in a brand with the help of online materials such as blogs, videos, infographics, and other audio or visual pieces. Many companies forget that optimizing their content marketing materials through an SEO (Search Engine Optimization) lens can greatly improve the organic search profile of a brand.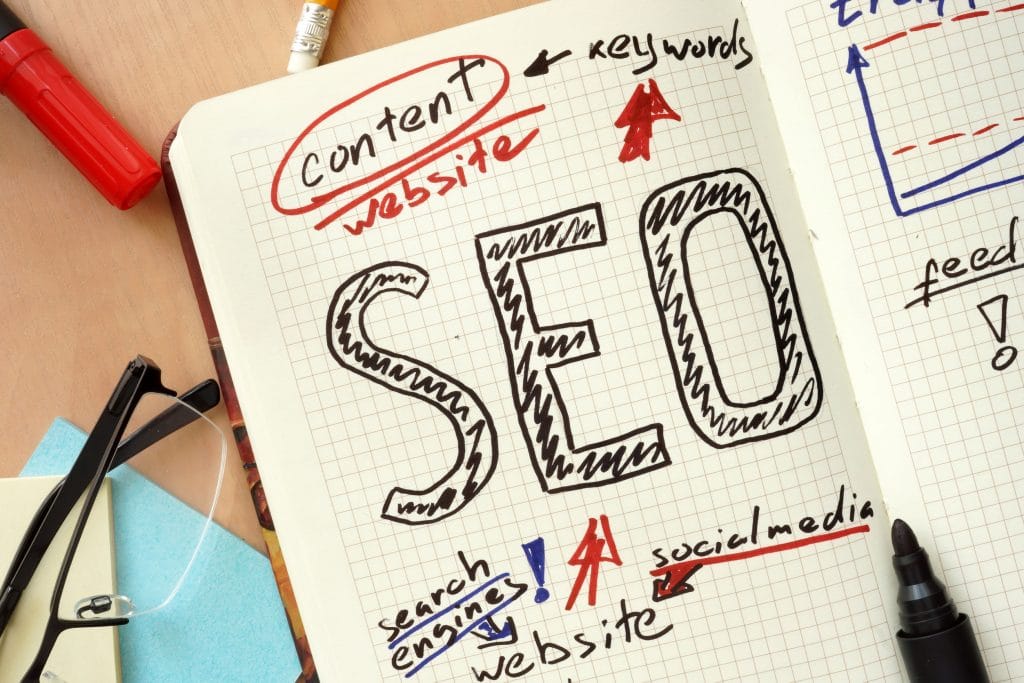 To put this in perspective:
Content marketing consists of broad and holistic marketing practices

SEO is more technical and has a narrower focus (organic search results)
With this in mind, let's see how a content marketing strategy connects with SEO, and consider the following tips.
Don't Forget About Keywords
A keyword is a search query that an individual types into Google. Keywords are an integral part of SEO. An SEO specialist will research keywords that are valuable for web pages to rank well on the SERPs (Search Engine Results Pages).
A good content marketing strategy will include relevant keywords that are placed strategically throughout a piece, in ways that both the audience and the search engine robots will understand. By including these keywords, a piece now has both the opportunity to rank well organically and be a creative lead generating tool through other marketing channels.
Let's look at two article headlines:
Check Out These Bedazzling Recipes for Christmas Dinner

Creative Christmas Dinner Ideas that Will Dazzle Your Guests
The first example, though funny, targets the phrase "Bedazzling Recipes for Christmas Dinner". This phrase has zero estimated monthly searches, according to Google's keyword planner. On the other hand, "Christmas Dinner Ideas" has 33,000 estimated monthly searches and "Creative Christmas Dinner Ideas" has 30 estimated searches. A content marketing strategy around these keywords will be far more impactful than a strategy that targets phrases no one is searching for.
Focus on the Top 3 Ranking Factors
Search engines, like Google, crawl web pages to identify the purpose of a piece of content and then add the pages to an organized index. While there are dozens of rankings factors, industry research (and Google itself) generally agrees on the top three ranking factors:
Content: While content has been an important ranking factor for a while now, there has been a shift in recent years from just stuffing keywords into a piece to producing more relevant and comprehensive content written in a natural tone, in order to rank well for a certain topic.
Backlinks: Google knows the difference between good and bad links. In general, the more diverse and high authority sites that link to your site, the better your domain will rank. Keep in mind that relevant backlinks are also important. A website about frogs linking to a website about Bitcoin, for example, probably will not carry much "Link Juice", or value. Earning backlinks goes hand in hand with content. The more interesting and engaging a piece is, the higher the possibility that an authoritative domain will link to it, thus potentially increasing its rank.
RankBrain: This is Google's artificial intelligence algorithm, and it has the capability to use artificial intelligence to filter results on a page. It does this in order to find the most relevant content for certain queries. A great resource on RankBrain is located here.
Insightful Content with Research
Insightful and linkable pieces should become an important part of any content marketing strategy. The best content is always backed by relevant research. This type of content doesn't always have to be white papers, however. Statistics and data that back up your claims can be shown in various, creative ways.
One way to create valuable content is to find out why consumers might like it. Does it provide some unique insight or information that target audiences might not get anywhere else? With this in mind, content should be:
Authoritative and backed by solid research

Supported by references to valuable sources

Valuable to targeted readers (i.e. eBooks, white papers, or guides)
Invest Time in Visual Assets
Studies show that 68% of marketers consider visual content as an important asset in their marketing strategies. Small businesses can capitalize on this trend as well. To highlight this, each visual asset covered will include small business examples. While it is impossible to list every type of content, a few, relatively easy types to produce for your small business are listed below:
Infographics:

These are graphical representations of info or data with the aim of displaying useful information clearly and precisely. Studies show that infographics are shared on social media three times more than other types of content. Consider VitaMedica's infographic snippet on anti-ageing nutrition: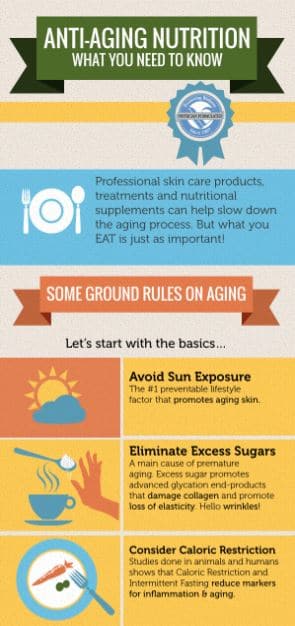 This piece of content is laid out in an organized manner and uses simple colors to capture a consumer's attention. While it is brief enough in each section to provide the information that is necessary about the topic, it also isn't too overwhelming for the consumer to digest.
Additionally, Ultimate Mats and Pumpic are both small businesses that are using creative infographics as part of their marketing strategy. 
Instructions:

Resources like these allow readers to make sense of complex technicalities at a glance or provide information that isn't already available. Take, for example, Intelligentsia's brew guide:
This guide seeks to provide more detailed information about a process that wasn't already documented beforehand anywhere else. In this way, the company was able to produce content specific to a certain niche market and provide incredible value to their current and potential customers. In addition to providing their customers with a great experience, it has also become a lead generation tool. 
Video:

Videos are often seen as costly and it is often extremely difficult for small businesses to hire actors, create sets, and deal with all of the minor complexities that a video shoot has. A great workaround is using explainer videos. These videos are helpful because they take a complex idea and break it down into an easy to understand concept. For instance, GuidedChoice's video on why one should save for retirement transforms a not so appealing topic into an engaging visual, explaining its importance in just three minutes.
Explainer videos have the power to give a lot of information in a short period of time, keeping consumers interested and informed. Other great and sometimes free tools to use to create these types of videos include Biteable and Moovly.
Content Promotion Tactics
Content should be promoted through the right channels in order to reach a targeted audience. There are both paid and free ways for content to be promoted.
However, keep in mind that promotion channels shouldn't only be limited to social media. Here are a few examples:
Influencers:

Content that is shared by notable influencers has a better chance of being shared amongst others. Research suggests that 86% of marketers use this strategy in order to tap into niche specific markets and capitalize on their following.

Blogs and Guest Posts:

A business with a solid guest posting strategy is important, as it not only shows that you're an expert in the field, but the promotion of the piece falls on a different website. This also can help with providing backlinks to your brand's website in the byline of the piece.

Paid Social/PPC:

In addition to sharing on your own social channels, it is vital to use a paid campaign to get in front of new users, such as by using Google's ad campaign tool. It can be beneficial to be aware of current events and special celebrations that take place all over the world. For example, ice cream brand Ben & Jerry's launched a paid advertising campaign to grow interest in their cinnamon bun product on Instagram to gain new customers from Sweden that were celebrating Kanelbullens Dag (Cinnamon Bun Day).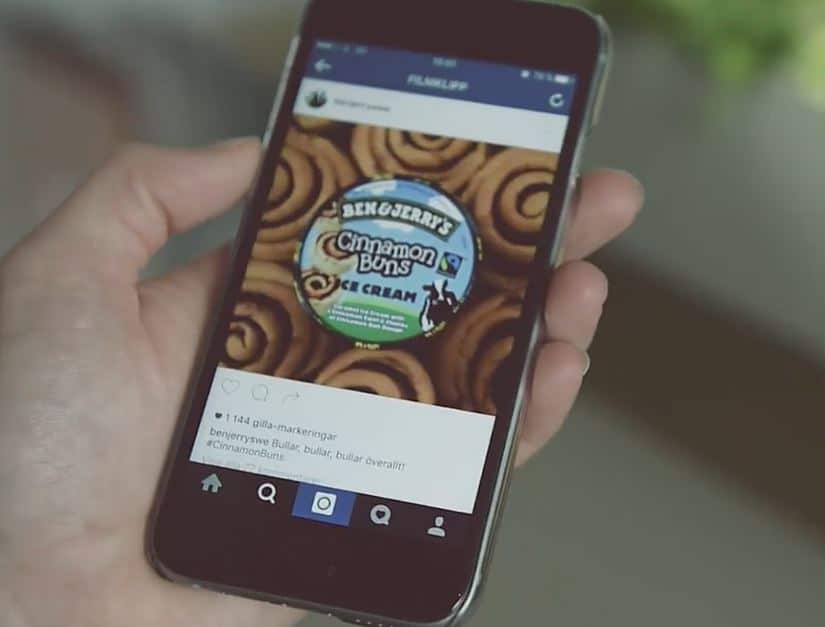 Leveraging small paid campaigns to promote your content is also a great strategy for your general PPC lead campaigns. For example, companies can promote a piece on Facebook and create a "lookalike" audience based on the people that interact with the post to target at a later date. Check out this resource to learn more.
Conclusion
In order to be successful in any content marketing campaign, marketers need to provide assets that give consumers real value. Content marketing campaigns help to improve general SEO and site authority by creating content that is both relevant and comprehensive, in order to keep potential and current customers engaged and interested.
To capitalize on this content creation, promoting creative content using the right channels will help to generate backlinks to your site, that will in turn, have a positive influence on ranking higher in Google's SERPs.
The following two tabs change content below.
Cat Nilsson
Cat Nilsson is the Managing Editor at
365 Business Tips
, a site geared towards helping small business owners grow their companies. Cat enjoys writing about a plethora of marketing topics, ranging from SEO to social media and content marketing.
Latest posts by Cat Nilsson (see all)