These days, it seems like you can't get by without a solid digital marketing strategy. According to data collected by SEO Tribunal, in 1998, Google served only 10,000 queries per day. That number skyrocketed to 3.3 billion daily searches in 2012, and as of 2016, stands at over 5.4 billion daily searches.
These staggering figures serve to prove that consumers are looking overwhelmingly to search engines to find the answers to informational and transactional questions. The intent behind these queries is incredibly valuable, as they provide instantaneous insight into buyer intent, or where searchers fall in the sales funnel—an intangible concept that has traditionally been the bane of a marketer's existence. The amount of money on the table has led companies from the largest enterprise organizations to challenge e-commerce brands to funnel large portions of their marketing budget into optimizing their site content to rank better in search engine results pages for specific queries (SERPs).
At a minimum, 75% of clicks go to content on the first page of Google results, according to a study on Google organic click-through rates. What's more, the majority of that percentage goes to the higher-ranked content, and decreasing exponentially the further you scroll (33% of traffic to the first result, 15% to the second, and just 9% to the third result, respectively).
As an e-commerce business, your survival depends on visibility in organic search. You can't afford to rank poorly for product-specific and branded keywords because the combined search volume behind those queries is what drives sustained organic traffic to your site.
But what if I told you that there was more to organic search than optimizing on-page content or building backlinks? Customers are also searching for your brand name in any combination of ways, and what they find can greatly influence purchase decisions. Buyer perception matters, which is why eCommerce brands need to pay attention to their branded search results.
Reputation Management:
According to this article on optimizing search queries for 'near me,' 90% of search engine users are still on the fence about a brand before beginning a search.  Users searching for brand-related queries are likely very close to a purchase decision and thus easier to convert than that top-of-funnel searching for a more generic query.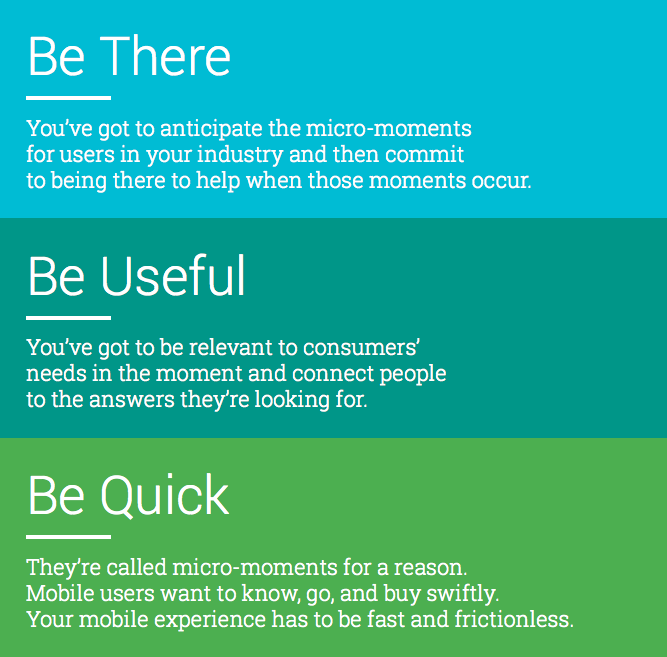 There is a catch, however. Branded SERPs are usually made up of a mixture of "owned" properties (e.g. a social profile, branded domain, or other channels whose content your business has control over) and third-party content (e.g. review sites, editorial content, anything your brand doesn't have control over). If your business hasn't locked down the majority of page one with owned content, it lacks an "immunity" of sorts to negative third-party content bleeding into the SERPs. Negative content appearing in connotation to a branded query impacts your brand's online reputation and sends signals to your customers about the company's trustworthiness and credibility. This is where Reputation Management comes in.
But what is it, and how does it relate to search engine optimization (SEO) or traditional PR?
As Jonas Sickler explains in this article, "Online reputation management— also referred to as ORM or rep management —influences search engine results through SEO and public relations to improve the online sentiment of an organization or an individual."
Sickler continues, "No matter who you are—whether you're the CEO of a Fortune 1000 brand, a financial services executive, a politician or a local business owner—your digital reputation is your most valuable asset."
It's important to note that the PR crisis strategy is largely reactive, while a true online reputation management strategy works to proactively preserve your brand identity and reputation into the future. This has hundreds of potential applications just beyond ORM, such as:
Eliminating brand ambiguity from search results
Protecting the online legacy of your brand or executive team
Establishing yourself or your brand as an online thought leader in your industry
In this way, online reputation management can augment your company's existing digital marketing strategy. It also enables your business to establish a strategic foothold in a variety of channels that crop up for branded terms, like the ones below.
Reviews
Positive reviews are an eCommerce company's bread and butter. According to an infographic from Podium about the efficacy of online reviews, 93% of consumers say online reviews have an impact on their purchase decisions. What's more, 68% would pay more for the same product or service if they were assured they would have a better experience.
However, you can't incentivize reviews on most platforms, as that would cloud the legitimacy of the review process. Instead, you can display third-party reviews on your site proudly as a badge of honor and trust for consumers. Additionally, think about things from the user's perspective. Although Podium found that 77% of consumers would leave reviews "if they were asked," do you really expect them to go out of their way to navigate a complex review interface?
Make the review process as intuitive as possible, and follow up with satisfied customers via email and social media. A proactive approach to reviewing generation will help your brand offset any negative ones. Also keep in mind that while you can't delete reviews, you have the right to flag suspicious or harmful ones for possible removal by the review platform.
Thought Leadership
What better way to build an online reputation than to be credited as a thought leader and industry expert? Your company offers a product or service, and that means that you know a little something about marketing, entrepreneurship, customer service, and more. Why not show it off?
Your brand can publish case studies or white papers that may show up in search results. Additionally, you can reach out to write for other industry blogs or arrange interview opportunities, much in the same way as traditional PR. Editorial content often pops up on page one of the branded search results. If you can build up your online credentials, it shows searchers that your personal and corporate brand is authoritative and firmly entrenched in the industry—and depending on the authority of the third-party site—it can also help push down negative news articles.
Social Media
Social media profiles are a great way to secure valuable page one real estate in branded SERPs. They have branded profiles whose content your company controls and are a popular research tool consumers use to find out more about a brand.
Your company should claim its brand across various different social profiles, post frequently, and reply consistently to employee feedback. Monitoring hashtags and mentions of your brand and any competitors help your social team stay ahead of trending conversations. Take Jetblue as an example. The popular airline makes a concerted effort to respond not only to people who "@mention" them but also to users that reference the brand without tagging them. As you can see, the success of these efforts has launched the Jetblue Twitter to the second result in a branded search, directly behind their domain.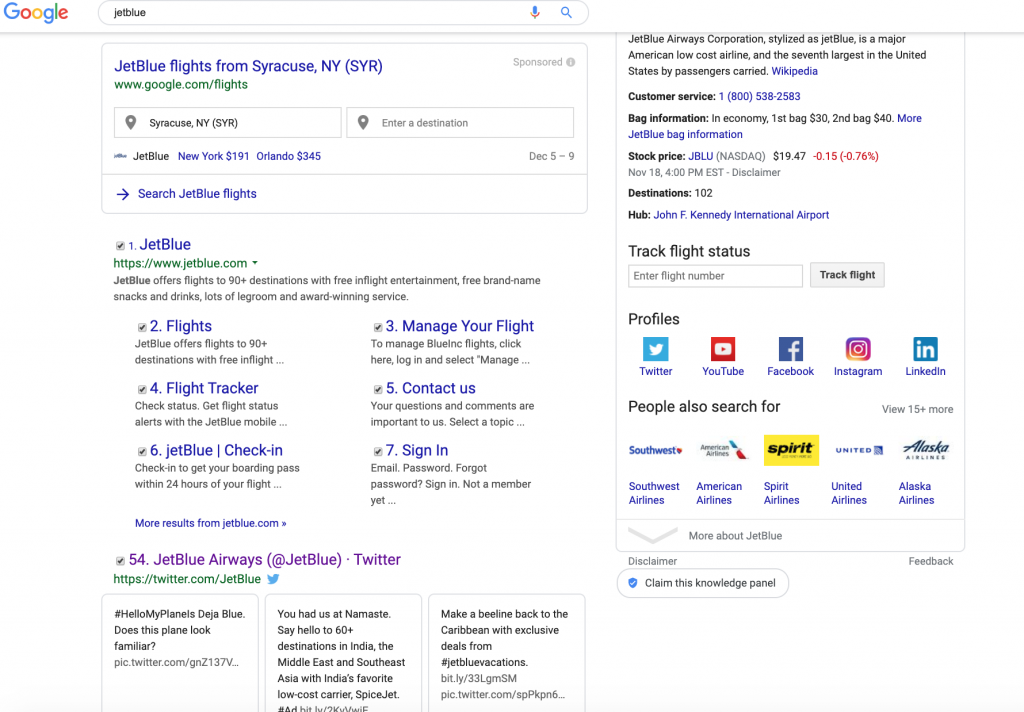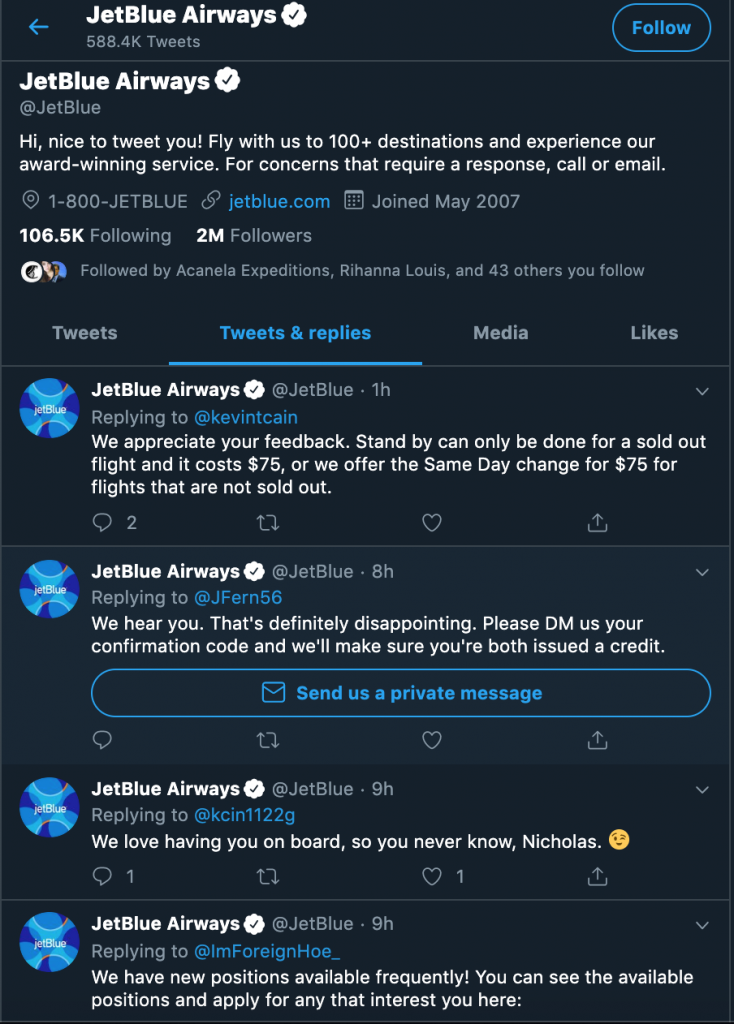 CSR
According to MarketingDive, 63% of consumers prefer to purchase products and services from purpose-driven brands. This is big news for companies looking to prioritize their reputational marketing efforts. Companies that can demonstrate their corporate social responsibility (CSR) efforts have a better chance of attracting socially-conscious buyers.
Ice cream retailer Ben & Jerry's is a notable example of a brand with an online reputation steeped in CSR and social activism. Their foundation's page pops up on page one of search results for the brand name, pointing to a solid online reputation in CSR. Protecting branded searches will become even more integral in the face of Ben & Jerry's acquisition by the Unilever Group (and a recent influx of articles shedding doubt on the ice cream giant's claim of "happy cows" supplying their product). The brand has laid the foundation for a reputational marketing strategy and now must double down.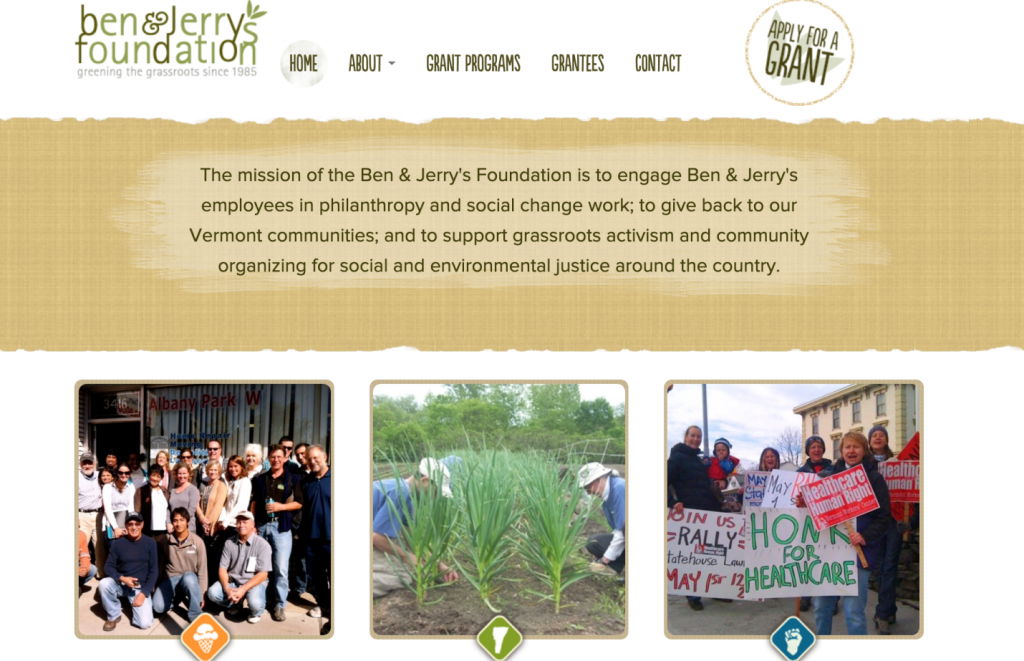 Search Engine Optimization (SEO):
Search engine optimization (SEO) refers to the process of increasing the quality and velocity of organic website traffic to a specific page or site through enhanced visibility in the SERPs. SEO professionals know that there is quite an intriguing blend of nuance, experimentation, and measurement that goes into optimizing site content for search engines (as well as for users). Priorities may differ, however, whatever the school of thought, what SEOs can all agree on is that at its core, the practice is about the improvement of organic traffic. This can target site performance as a whole or drive traffic towards landing pages by targeting specific keywords in search and building highly targeted and relevant backlinks.
The value of organic search marketing has led to an increase in search budgets for companies large and small. Borrell Associates, a media-driven market research company, forecasts total SEO spending to grow to nearly $80 billion by 2020.
So how can busy Ecommerce entrepreneurs tap into the power of SEO to grow their organic traffic and website conversions? Let's take a look at how brands like yours are leveraging SEO best practices.
On-Page
On-page SEO encompasses a variety of practices designed to optimize individual web pages, subsequently resulting in increased visibility within organic search results. An immediate result is often a higher volume of relevant organic traffic, which is extremely valuable in today's crowded digital marketplace. Optimization occurs both within the text content of your website (e.g. landing page copy and blog posts) and the HTML source code of a page. On-page SEO is multifaceted, spanning best practices like keyword research and content mapping and technical components like schema, meta tags and more.
Whatever is your focus, a core element of both on and off-page optimization lies in a solid foundation for keyword research. Keyword selection is tricky for many business owners – but it provides a fundamental understanding as to how site content should be structured in order to serve up the most relevant answers to customer searches.
Think about an enterprise Ecommerce brand like Wayfair, for example. Their site is incredibly vast, encompassing a myriad category, sub-category, and product pages. Many large e-commerce brands don't actively leverage SEO to optimize their category pages for product-specific keywords that can drive relevant traffic to those pages. This is a missed opportunity to capitalize on conversion-focused long-tail keywords that collectively have a massive impact on revenue.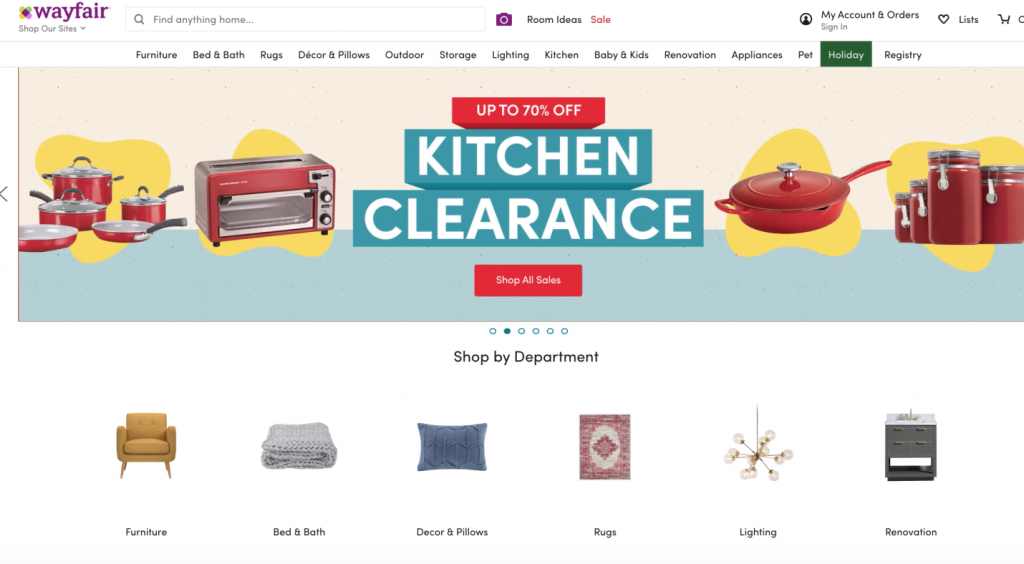 Off-Page
Off-page SEO encompasses actions taken outside of your website intended to impact search results. While you don't have as much control over outcomes as you do with the content on your site, it's still a valuable way to build up the authority of your brand with third-party mentions and send signals to search engines that your content best answers user queries.
It's important to note that not all links are created equal. Spammy link building practices have cropped up over the years that aimed to game the PageRank algorithm Google uses to rank web pages in SERPs. In theory, the more natural, contextually relevant linked mentions of your brand out there on the internet, the better your content should rank within search engine results. Moz asserts that the two main thematic ranking factors in Google belong to page-level link features (e.g. PageRank, number of links, anchor text distribution) and domain-level link features (e.g. the overall quality of links to a domain or domain-level PageRank).
Many SEOs leverage backlink analysis tools to conduct strategic outreach. Take a look at the authoritative sites that mention your competitors. Are they mentioning you? If not, it's a chance to reach out and make a case for your brand. Much in the same way as reputation management, it's a good rule of thumb to branch out and write engaging, informative pieces of content that help establish your brand as a thought leader in the space.
Similarities vs Differences
Reputation management fuses PR and SEO, using SEO principles to lift multiple websites within search results rather than a single one. SEO as a whole tends to concentrate focus on lifting one website across keywords in search. In this way, reputation management and SEO are more alike than they are different.
Why Businesses Need a Mixture of Both
Enterprise brands are scrambling to keep up with more nimble challenger brands in organic search. Smaller brands need to maximize bootstrapped marketing budgets and get sustained results. A more holistic approach to digital marketing is needed to check all the boxes. Think about a Fortune 500 retailer like Walmart, for example. Through enterprise SEO, their company can dominate the SERPs for an entire category, and present the Walmart brand to customers at all stages of the buyer journey.
An approach like this encompasses keyword research, as well as thorough analyses and processes for iterative improvement. It also places focus on protecting the brand through reputation management strategy, proactively expanding a company's online footprint. In this way, your brand can alleviate sales losses and rebound after a crisis. This holistic approach is best for companies with a diverse product portfolio and an ongoing legacy to protect. A perfect business case is Starbucks, which experienced controversy last year after a racial profiling incident made headlines. The subsequent closure of 8,000 stores for racial bias training cost the coffee giant an estimated $30 million in lost profits.  That said, rapid response and a strong online presence helped Starbucks overcome its brand crisis. Their timely response and proactive measures to repair the brand's online reputation are a case study for other enterprise retailers.
Takeaways
Reputation Management and SEO are two sides of the same coin. Both involve the optimization on and off-page content, just with a slightly different intent. Your business can use SEO and reputation management techniques to not only bury bad content about your brand that can impact future sales but to ensure that your content is served up for highly relevant queries that directly tie to current online conversions.
The following two tabs change content below.
Maggie
Maggie is a marketing professional whose interests have taken her from the nonprofit PR world to the digital marketing space. When she's not writing about SEO and reputational marketing, she's exploring the Upstate New York food scene or the latest wellness craze.