Analytics, Customer Analytics, Big Data, Business Intelligence like Microsoft Power BI training – we come across these terms often, don't we? Well, all of them are synonyms of each other (you might already know this).
Analytics – as the name suggests – are tools that convey the 'feelings' of a customer (prospective or existing) to business owner(s) and act as a mentor while they make strategic decisions.
Now, customer behaviour could be literally anything – likes, dislikes, brand awareness, affinity for a specific product, and what not! Let me give you my own example. Recently, I was looking for a flight to my hometown. And I have the habit of checking out the offers first, then the fares. Unfortunately, there were none. So, I closed the site. And guess what! Within 5 minutes I got an offer of flat 20% OFF on airfare, from the same site.
This was a simple one; there are detailed case-studies available too.
The point is that small and big marketers alike take customer loyalty very seriously and go out of their way to cash in on it. Furthermore, retail analytics has picked up the pace and will prove to be a game-changer for the retail sector in the near future.
Types of Customer Analytics
Based on the purpose they serve to the business stakeholders, there are four types (categories) that the analytics tools fall into. So, take a quick look at them –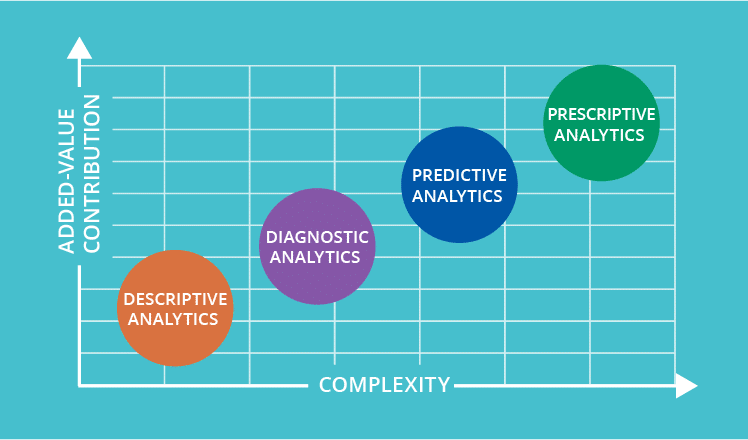 A. Descriptive Analytics
These are the most common type, which extracts meaningful data from the raw chunks of data. Customer service analysts can decode key metrics, total tickets, and other such historical insights.
B. Diagnostic Analytics
In any business process, problems occur and they need to be diagnosed thoroughly. Diagnostic tools analyze a prevailing issue considering all the related aspects of it.
C. Predictive Analytics
Predictive Analytics use machine learning techniques to gauge a customer's behaviour and enable business analysts to act accordingly. With time and advances in technology, the forecasts are becoming more accurate, and their applications widespread.
D. Prescriptive Analytics
It can be considered as the better half of predictive analytics, which provides analysts with recommendations on potential outcomes and suggestions to achieve those outcomes. 
Now, Comes a Shocker!
Considering the vast applicability of analytics tools, what do you think should be the usage among marketers and business professionals?
90%…80%…or at least 70%…?
No, it's a mere 41%!
Firms focus on customers only during the conversion process and don't realize how crucial the metrics data could be.
In this article, I'm going to outline how embracing customer analytics tools in your business will help you in knowing the inside-out of any customer.
What Does Customer Analytics Speak About a Customer?
#1.
Shoppers' Psychology
When people shop for anything (either online or 'on-site'), they do so with a certain mindset. And knowing the same, beforehand, will go a long way in devising suitable marketing campaigns to attract the potential audience. According to Dr. Fogg's Behaviour Change Model, human behaviour can only occur when motivation, ability, and a trigger converge. When one of these three elements are missing … behaviour cannot occur.
When we talk about marketing, promotion is motivation, a good user experience is an ability, and offers can act as triggers that ultimately leads to a conversion.
The below image obtained from Signal Analytics perfectly portrays the modern consumer's decision-making process!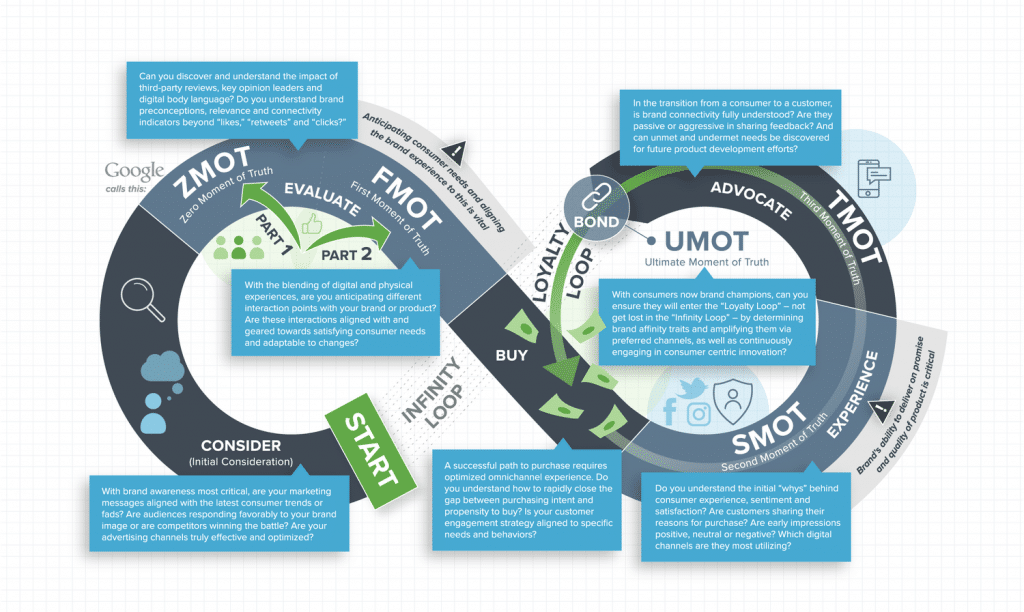 #2. 
How Did Your Visitors Reach You?
This deals with web analytics software(s). Using such tools will tell you about the source of your visitors, any backlinks that they followed to get to you, and where did they click after arriving on the target site.
Specific hotspots on your site, that drive the most volumes of traffic, can be pinpointed with ease.
And, all this is essential for Conversion Rate Optimisation (CRO), especially in the early stages of a project.
Technically speaking, Analytics software monitors various Key Performance Indicators (KPIs) and give its users a detailed report on the aspects mentioned above.
#3. Benefit of Click-Maps!
Click-maps can be considered as an advanced version of web analytics. They pinpoint the exact spot on a webpage where any user clicked, even if it was not a link.
So, what's the big deal?
Well, click-maps will help you accurately visualize which part of a webpage is attracting the utmost attention of viewers, so that it can be worked out if necessary.
Crazy Egg and ClickTale are some of the most popular, mobile-friendly tools used for the purpose.
So, these are three, but not all, of the inputs that analytics can provide you with. We're living in an e-commerce age and so, analytics has become a science in itself. And, no science can be covered in a single article!
On a Final Note,
Know Consumers' Expectations Before They Can Even Expect!
After all, a business runs when consumers get what they expected and this is exactly why the concept of data analysis and interpretation came into existence.
The modern consumer's expectations are ever-changing but at its core lies a secure interface, immediate response, constant innovation, etc.
A research by Salesforce links business buyers' and consumers' expectations, and states why exceeding the same is crucial for a business to succeed.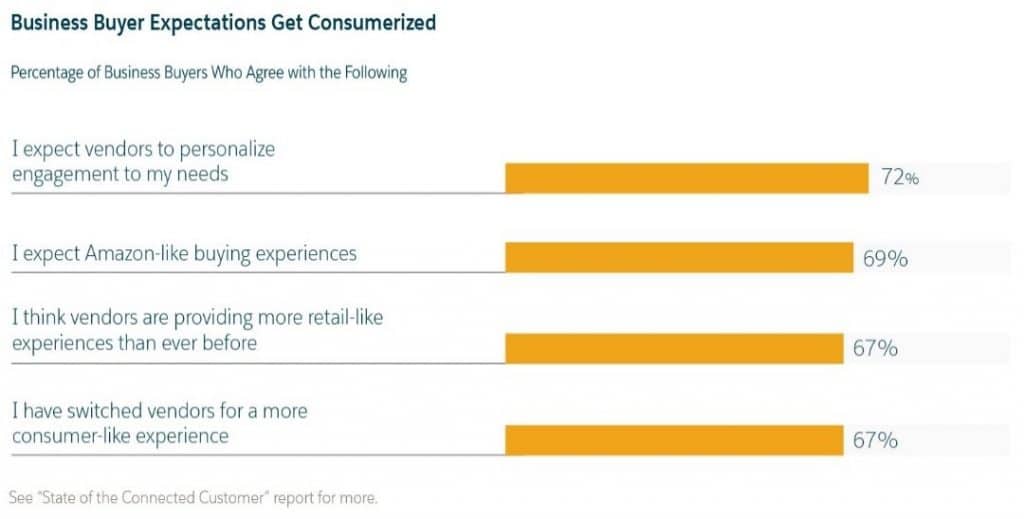 The following two tabs change content below.
Nick Piolotto
Nick Piolotto 's top priority is to provide his readers with content that offer novel insights into topics that are noteworthy and, at the same time, easy to understand.
Latest posts by Nick Piolotto (see all)