Marketers have a crazy busy schedule at work – attending meetings here and there, filtering through mailing lists, sending out emails and SMSes to hundreds and thousands of prospects, publishing blog posts, among several other tasks.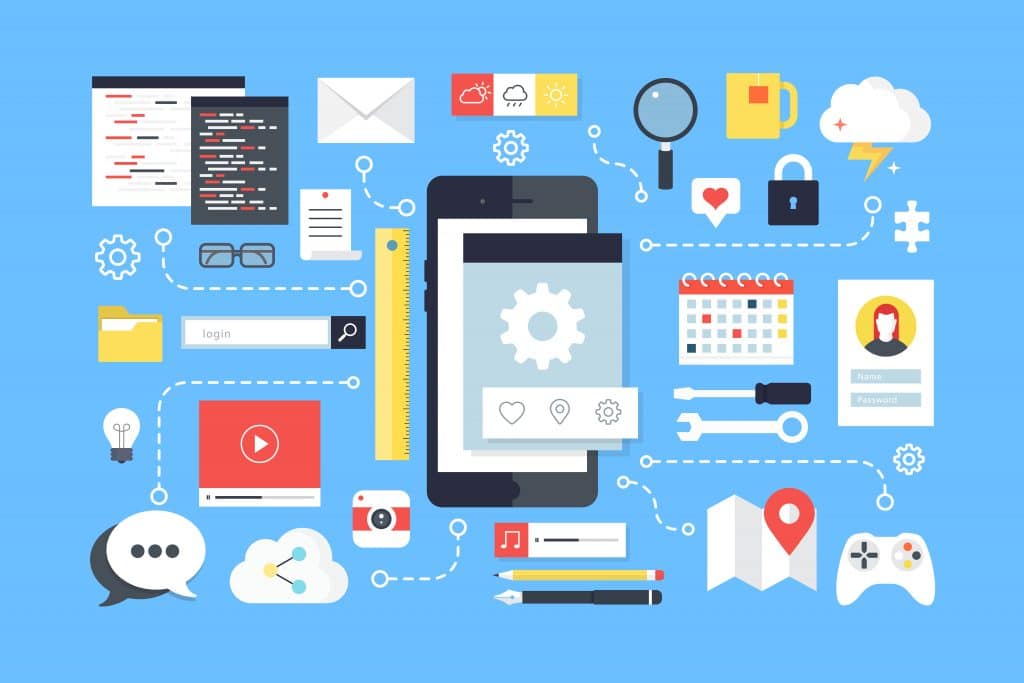 You might think you've done your part in driving revenue for your company, but on the contrary, you may be wasting your time (or worse, your prospects') with every email and SMS blast you send out. In this case, your marketing efforts become ineffective, misdirected, and impractical.
Automation in digital marketing solves this disconnect. Statistics say 91 percent of its most successful users agree that marketing automation is very important to the success of their multichannel marketing campaigns. Simply put, automation is any software that automates your marketing tasks in a way that is more organized, personalized, and targeted than traditional marketing.
Marketing automation's features lead potential customers to your website and social channels so that you can generate new leads, convert existing leads into customers, and raise the level of satisfaction among your current customers.
And because automated marketing encompasses various areas in the digital marketing landscape – social media, email, and SMS for business, lead generation and nurturing, metrics, data analytics, and other marketing management activities, you can significantly cut the time you spend performing your marketing duties.
How Useful is Automation?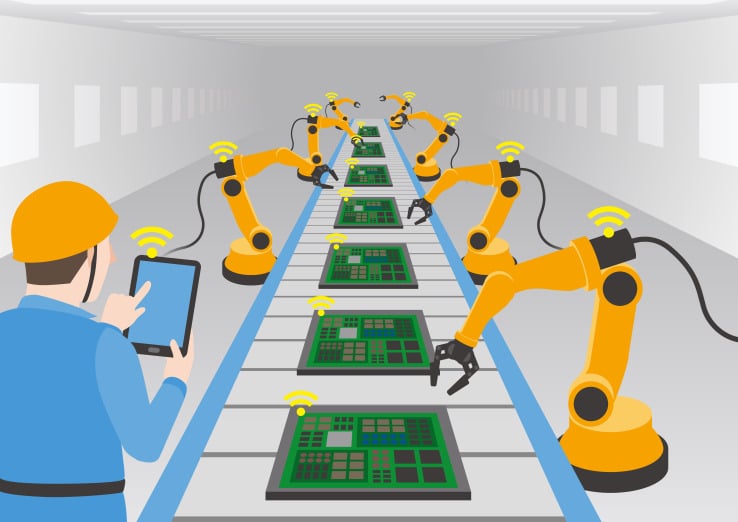 Image courtesy- TechCrunch
If you feel that automation is just another buzzword in the verticals of marketing, then think again. Automation is your total package tool when it comes to achieving your goals across the marketing funnel—from lead generation to lead nurturing and content creation.
As a marketing resource, automation can help your company manage key processes so that there may be an expansion in your customer base, an improvement in your products and services, and an increase in revenue.
As you can see below, the benefits of marketing automation are aplenty.
1. Savings on time and cost

Automation makes it possible to launch your campaigns at a pre-designated time even without manual intervention. Since the software is designed with triggers, you can tell which content they're downloading, how they are responding to your email marketing initiatives, or which step of the sales funnel they're in.
All of these are valuable insights that can help you assess how good or bad your marketing strategies are, and from there, help you decide which areas you need to focus more on.
2. Integration with CRM systems

A customer relationship management (CRM) system is another marketing tool that is meant to initiate your interactions with customers. CRM systems are capable of tracking high-quality inbound leads, which your sales team can reach out to and hopefully, convert as customers.
By integrating your automation and CRM software, you can store your leads' personal data so that you could go back to them anytime you need to follow through or reconnect after unsuccessful initial contacts.
3. Management of multichannel marketing
Digital technologies can be a bane for today's marketers. As consumers now converge not just on one online platform but a host of several others, it's becoming more challenging for digital marketers to keep track of all of them.
Thanks to automated marketing, you can drive your leads from one channel to another, say, from your website to a landing page and social media account.
Another functionality that automation offers is the management of your social media accounts whether it's Facebook, Instagram, LinkedIn, or Twitter through one access point. With automation, you don't have to go to great pains logging into each of your social channels. Instead, you'll only be accessing a single platform with a custom dashboard that can run analytics to determine your weakest or strongest performing social network.
4. Better engagement with prospects
Your prospects will have different ways of responding to your marketing strategies. In social media marketing, those responses may come in the form of likes, shares, comments, click-throughs, retweets, direct messages, or use of hashtags.
An automation tool can catch all these reactions and interpret user behaviour to help you determine which prospects need more nurturing or are open to further interaction with you.
5. Personalized marketing strategies
If there's one thing that customers hate, that would be spam emails. For proper context, a mail becomes a spam not because you sent it to a potential customer without notice, but because its content is not relevant to your prospect. That said, marketing automation can help you deliver highly targeted, personalized emails that match your prospects' needs and interests.
A personalized, automated email marketing campaign might involve sending an invite to those in your prospects list to download your newsletter, as well as a message of thanks to those who downloaded your content, plus a follow-up offer for a relevant ebook.
Anyone who downloads the ebook will then be referred to your sales team as a highly qualified lead who might be ready to buy your product or service offering.
How Does Automation Exactly Work?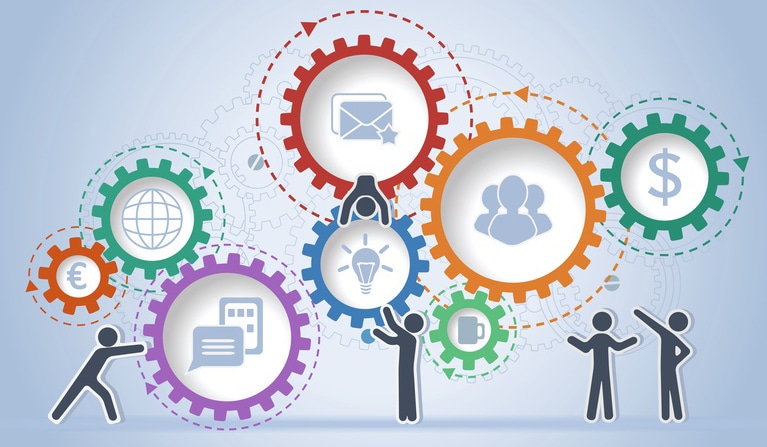 For a business to simplify its processes, save on resources, and improve customers' perception of their brand, the right tools should be used.
Making automation work for you also requires that you understand how to use it for your marketing activities. You can use marketing automation to:
1. Send customer-triggered emails
Email marketing may be underrated but in reality, it's one of the most powerful and cost-efficient tools in marketing. You can use automated email to persuade your prospects to convert because you can personalize and distribute your content based on certain consumer actions or triggers.
For example, you can take a click-through as a sign that a particular individual from your target audience is looking for information that you might be able to provide. This will then trigger your automation software to send an email to the potential customer.
You can even configure your automation tool as to when to send out your marketing emails so that they can elicit a positive response from your prospect.
2. Apply analytics in offering discounts and promos
It's no use offering discounts, freebies, and promotional offers if they do not match what your leads need. Marketing automation tools allow for the use of analytics to help you keep track which pages on your site they have visited or from which channel did they find out about your site.
Once you have determined these things, you can target leads who have visited your product page with discount offers for that product.
3. Perform A/B tests
Your conversion rates depend on the quality of your content. To help you optimize your content marketing, you can leverage your automation software to test the A and B variants of your website and determine which of them gives a higher conversion rate.
You can perform as many A/B tests as needed with your automated marketing tool and use the results to improve your content, images, contact request forms, CTAs, and other marketing strategies to increase conversion.
Tips in Marketing Automation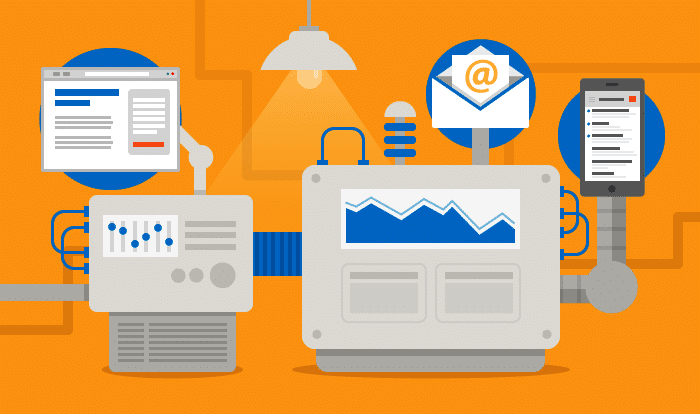 Now that you have a clearer understanding of what automation is and how it can benefit and be used in your company, it's also worth looking into ways that will help you set up your automated marketing campaigns for success.
Tip #1
Marketing automation tools are far from being a quick fix toward lead generation. Automating marketing is not about buying lists of email addresses. Rather, it's about generating inbound leads through well-planned strategies that will pave the way for turning your leads into high-quality prospects.
Tip #2
Automate only after you have identified your current position and goals. Don't fall into the trap of joining the bandwagon of automation unless you know that it's going to benefit your customers and business.
Here are some good indicators that your business is ready to automate marketing:
You're generating a steady flow of new inbound leads and you need a tool or strategy to nurture those leads into actual customers.

You have a content marketing strategy that corresponds to individual stages in the buyers' journey.

You want to scale your lead nurturing strategies.
Tip #3
Automate for both your potential and existing customers. While you would want to engage with your prospects to get them to convert, you need to ensure that you're not ignoring your current customers.
One way to do it is to offer informative, educational, and customer-only content to your paying customers at every opportunity to establish yourself as an industry expert and keep their loyalty to your brand. 
Indeed, automation is reshaping the whole digital marketing sphere in ways that promote efficiency and practicality. Automation in marketing can give your business the competitive advantage it needs—helping you get rid of redundant processes in your workflow and focus your energy and resources on more important aspects including lead nurturing and customer engagement. If you need professional network automation services, you might want to consider visiting the NetBrain Technologies homepage to learn more.
The following two tabs change content below.
Oscar Cruz
Oscar Cruz is known to be a man of few words. But when it comes to SMS Marketing, he'll talk about it all day and night. With his undying passion and dedication, he aims to bring
Semaphore
to bigger industries and larger platforms.
Latest posts by Oscar Cruz (see all)