Are you desperately trying to improve your website traffic but can't figure out a way to achieve that aim? Have you tried to make your website more appealing only to see your effort go nowhere? Do you want to know how you can boost website traffic effectively within a few weeks?
If you have silently nodded your head in agreement to the above questions, you are not alone. There are millions of website owners like you who want to attract traffic to their site but don't know where to begin.
In this blog post, we will reveal four effective strategies that can help you to boost your website traffic without any content modification.
#1.
Build a Social Media Presence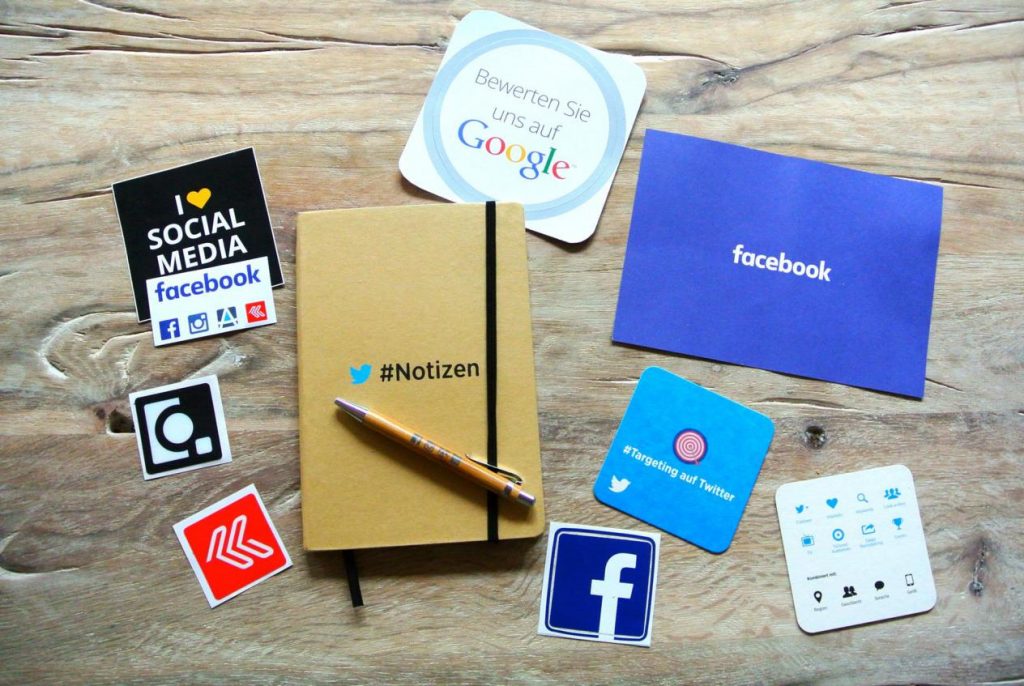 Social media is the most effective platform to gain recognition online, build a community of like-minded individuals and also improve the bottom line. However, not many business owners leverage from social media to promote their services.
The fact is that social media platforms like Facebook, Google+, Twitter, Snapchat, Instagram, and others are a goldmine for businesses. Both online and brick-and-mortar businesses can benefit from having a strong social media presence.
In 2019, nearly 2.77 billion people around the globe are estimated to be active social media users. This figure will rise to about 3 billion by 2021. If you want to make your brand presence felt online, there is no better way to leverage the popularity of social media.
You can use social media platforms to capture online traffic. You will be able to funnel qualified leads towards your site. The social media platform will allow you to build and nurture a relationship with customers.
Each social media platform has specific demographic characteristics. Here are a few facts that you should consider when using social media as a promotional platform for your online website.
Snapchat, Instagram, and Twitter are mostly used by teenagers and young adults.

LinkedIn is mostly used by college graduates and high-income individuals.

FaceBook is used by the majority of people across a range of demographics.

Pinterest is more popular among women than men.



You can also view more demographical social media statistic's on Pewinternet. 
When posting on social media sites, you need to follow certain rules or 'social media etiquette'. Every social media platform is different, but there are certain steadfast rules that hold common for all the platforms and that you should follow.
Remember that the social media feed is for the users, and not for you. That's why it's essential that you take the followers into consideration when creating posts.

A good strategy is to add variety to the posts. This will help in keeping the attention of online followers. Here are some of the tips to add variety to your posts.

Simple Link + Description Posts

An interesting question to stir conversation

A quote from an article

A teaser message that grabs attention

A Fact supported by the source

Amusing images

Videos

Avoid spamming by posting on social media multiple times during a day. Limit to one post per platform per day.

Create a schedule for regular posting on different social media channels.

Never submit the same post on multiple sites during a day. Each social media platform should have a unique post.

Add a 'click to action' in some posts. You can use CTAs in the posts to get your audience to 'click-through' to your website. Add phrases such as 'read more', 'click here for more information', 'visit our site'.
Lastly, you should also get users to share your web pages on their social media channels. You can ask your website developer to add social media plugins in every page. This will help drive up the online traffic of your website.
#2.
Link
Building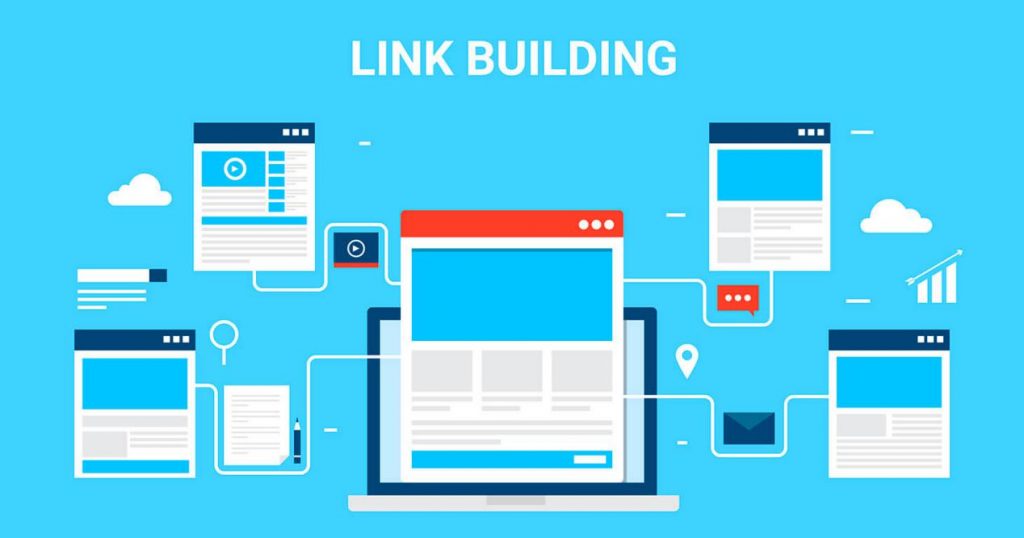 Another effective strategy that can help you boost online traffic of your website is link building. Link building is considered by search engines to be an essential element of search engine ranking. Google has stated that backlinks are among the top 3 important ranking signals. The core algorithm of Google's search engine is built on backlinks.
Considering the fact that link building is important, you need to create a strategy to gradually build backlinks of your site. This will help improve search engine ranking and also improve online traffic of your site.
Keep in mind that there are two important elements of link building: inbound links and outbound links. Both are important for ranking and attracting online traffic.
Inbound links refer to links on other websites that point to your site, while outbound links refer to links on your website that point to other websites.
Followerwonk is a great tool that will let you find influential bloggers quickly. You can export the list of bloggers in CSV file and send an email requesting them to promote your content by including your site link int their site.
Another way to build inbound links is by guest blogging. You should search for blog sites that allow links to be posted in the content or the bio.
Link building is a time-intensive task. You need to spend a lot of time and effort in link building. The effort will, however, pay off in the end in terms of increased traffic to your site for free. If you don't have the time or the know-how to carry out the link building activity, you can also outsource the task to a company that provides professional SEO services.
#3.
Email Marketing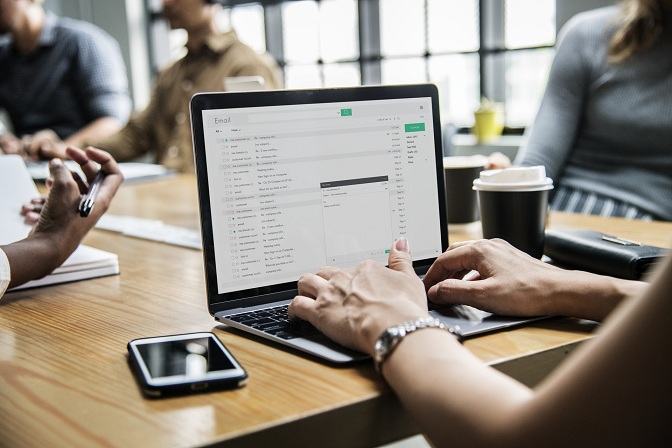 Email marketing is a cost-effective way to build online traffic. The activity allows you to establish a direct link with customers. You can introduce your services and encourage users to visit your site.
You can use online tools like OptinMonster to create engaging emails. Putting time and effort into creating an engaging email that capture target users' interest will and boost conversions. It will ensure that your emails don't end up in the spam folder of the individual.
Here are some tips that will help you to maximize benefit from email marketing capturing the attention of a maximum number of users.
#1.  
Create Catchy Subject Lines
The subject line is the first thing most users look at when browsing through emails. That's why it's critical that you craft a subject line that is not just interesting, but irresistible. Here are some tips to create a catchy subject line.
Ask open-ended questions —

Want to publish a book? Want to save money by 20 percent? Want an affordable SEO solution that gives results?

Make a limited time offer —

10 percent Discount Ends today; Get Discounted Offer [Ends Today]

Get Personal —

Mark, you deserve the best; Lindsey, treat yourself to luxury, Check these offer that we have personalized just for you

Use Emotive Language —

You can never be successful in your business without XYZ; SEO is hard, let us help you succeed.
#2. Use a Distinctive Voice
Make sure that all your emails have a distinctive voice. Every message should have a unique voice that is customized to the occasion. Make it look like that the message came from a real person instead of a faceless machine. The message should be carefully worded with a unique voice otherwise the email will be queued up quickly for deletion.
#3. Create Targeted Emails
You should consider segmenting users into different groups and send customized emails based on the likes and preferences of the group. The message can be segmented based on different demographics such as age, income, gender, and social status.
Emails should be crafted in a way that resonates with the target audience. The message should address the interests and needs of a specific segment.
Segmenting and customizing the message will increase the chances of the users taking up the offer and responding to it promptly. Sometimes this means just clicking on the link embedded in the message and visiting your site. This is a surefire way to increase online traffic of your site.
#4. Tell 'What's In It For Them'
Just adding information in the email will be a big waste of effort. To ensure that the effort is meaningful, you need to encourage users to respond. The message should be concise with a clear click-to-action at the end. Let the readers know what they should do and what are the benefits.
For instance, suppose your site is about fitness equipment. You should inform the readers about the benefits of exercise, and then mention your site in bold print from where users can buy related equipment at a discount.
Without telling them the benefits, you can't get online users to covert and visit your site. The key is to create a sense of need and inform users how the need can easily be met through products and services offered on your site. It's a best practice to add many links and inform the users where the link will take them.
#5. Avoid Spamming
The last thing you would want is to have all your emails go into the spam folder. To avoid this prospect, you should space out the emails. Instead of sending emails every day, you should send just one email a week, or even a month.
Remember that the purpose of email marketing is to make people aware of your site, and not to sell your product directly. Avoid trying to sell directly through the email. The goal should be to encourage individuals to visit your site and boost online traffic.  
Online Advertising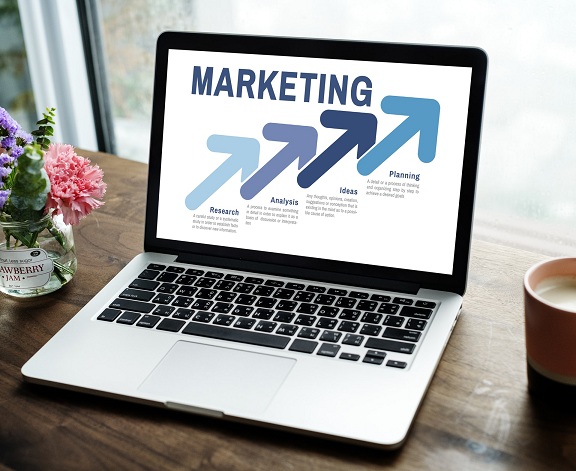 Online advertising is another surefire way to boost online traffic. You should use digital advertising platforms such as Google Adwords, Bing Ads, Facebook Ads, Twitter Ads, Yelp Ads, and LinkedIn Ads to promote your site, attract qualified leads, and boost online traffic.
Paid internet advertising is a tried and tested technique for promoting products and services online. You can advertise on websites, social forums, video sites, and social media sites.
With the right online advertising strategy, you can get thousands, and even millions, of online users to visit your site even with a limited budget.
The key is an effective use of keywords in your digital ad campaigns. You can pay based on the cost of clicks (CPC) or cost per impression (CPI). While CPC is costlier as compared to CPI, you will be able to attract a large number of qualified leads by opting for the former.
Research shows that most Millennials agree that ads on social media are more relevant to them than on other online channels. In the past few years, social media sites such as Facebook, Instagram, and Twitter, have grown exponentially. Nearly half of the global population have an account in one or more social media platforms. This makes it a terrific medium to promote your site and gain additional traffic.
Over the years social media platforms have introduced new features that allow improved targeting of ads. For instance, Facebook's 'Audience Insights' feature allows you to target specific demography and learn about their preferences to create effective ads.
A recent new online marketing opportunity is ad retargeting that makes use of cookies to track users' preferences as they browse through different sites. The Retargeting strategy allows you to effectively target ads to users who will be most likely to be interested in your products or services.
Summing it All Up
A lot of online businesses flop since the owners did not know how to boost online traffic. Boosting online traffic may not be easy, but it's also not impossible. You can improve your online web traffic by creating a strong social media presence, email marketing, paid online advertising, and also hiring a company that provides professional SEO services.
The strategies mentioned here may not make a mark individually. But the combined results can be explosive for your website allowing you to boost online traffic by 20 percent or even more!
The following two tabs change content below.
Nick Patel
Nick is a Tech Monk working as a Marketing Head at
WebbyMonks
- an agency specialized in digital marketing services, helping business across the globe to grow their visibility online. He loves to explore cutting-edge technology and share his write-ups through this blog. While not writing for the technology you can find him fishing, shooting with camera & brewing coffee. Feel free to connect with him on Twitter & LinkedIn.
Latest posts by Nick Patel (see all)