Have a great idea? Now you can turn it into a profitable business, even with limited capital, owing to the surge in online shopping. Yes, you no longer need truckloads of money to set up a brick and mortar store or have your business running.
In the booming e-commerce economy, it is possible to sell your products and services, straight from your favourite couch, and reap huge profits, too.
Don't believe us?
Going by what the experts say, 95% of purchases will be made online by 2040. At present, millennials make up to 54% of purchases online compared to 49% for non-millennials. In America, 96% of individuals have made an online purchase in their life, and 80% have shopped online in the past 30 days.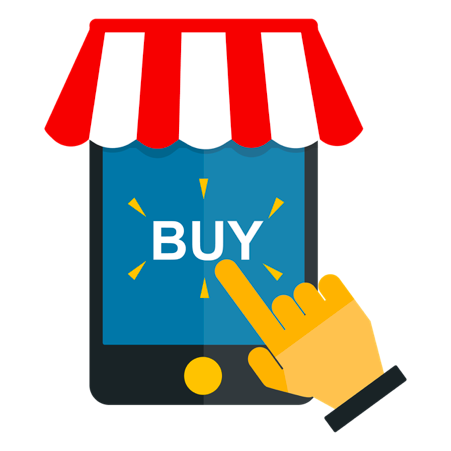 No wonder, starting a small business is much more convenient today as compared to the past. Once you have a solid idea and a business plan to sell online, you can set a shop despite limited capital and resources.
However, to become profitable and get the money in your corner, you eventually need to scale your business so that it starts generating revenue on autopilot.
Are you the owner of a small business or an upcoming startup? Congrats! Now that you have taken the first step, it is time to scale your business and take the next leap by following these five tips.
#1. Tap Into the Power of Personalization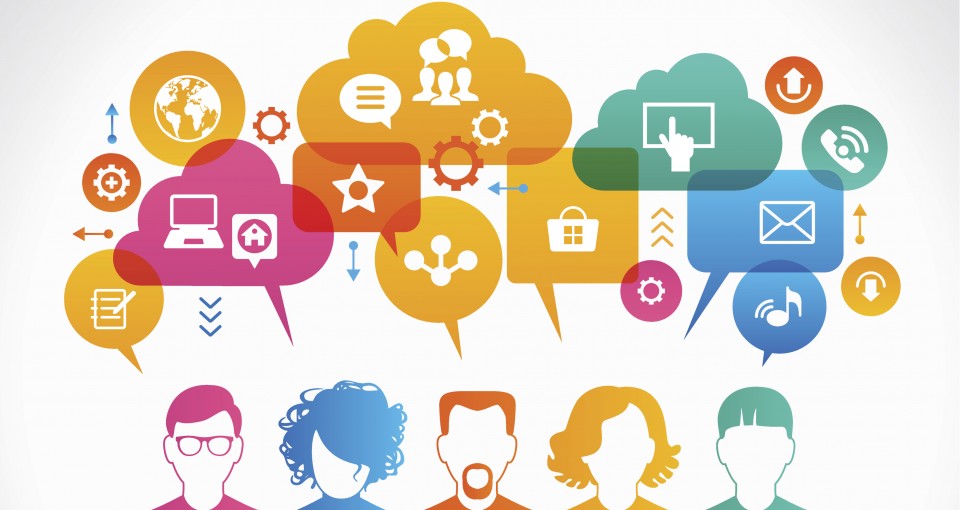 You cannot grow until you have a market for your products. Yes, even if people are buying from you already, you need to have a strong marketing strategy in place to widen your customer base further.
Remember, out of sight is out of mind. If you don't work continually to stay in front of your customers' eyes and on the top of search engine listings, you are certainly going to lose business in the long run.
But wait, while your users want you to interact with them often, they don't have time or patience for irrelevant content that pushes your brand down their throats. Instead, your customers prefer highly personalized shopping experiences and don't mind trading their personal information in return for relevant recommendations, offers, and discounts.
According to a report, 73% of customers prefer transacting with brands that make use of personal information for perfecting shopping experiences. Therefore, we strongly recommend that you make use of analytics to understand your customers' browsing history, interests, and preferences to send them highly relevant and targeted messages to boost engagement and conversions.
Did you know that 45% of customers are more likely to buy from sites that offer personalized recommendations?
#2. Introduce Real-Time Support on Important Touchpoints
Today, customers are looking for a fast, convenient, and personalized customer experience. Besides, they expect 24/7 service from brands they interact with, demanding instant responses to their queries or shun the seller.
According to Forrester Research, "44% of online consumers say that having questions answered by a live person while in the middle of an online purchase is one of the most important features a web site can offer." Another study says that over 75% of customers hesitate to purchase on a site that does not have a live chat option.
Moreover, 63% of customers are likely to repurchase from a site that has live chatting available.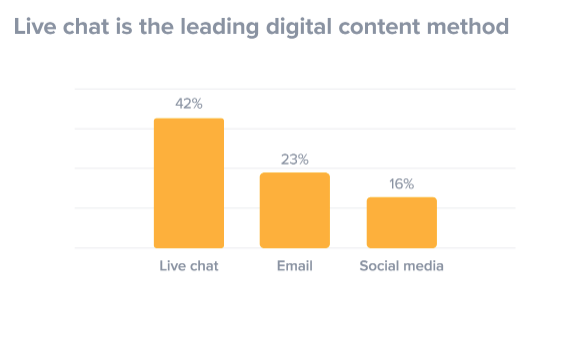 Clearly, adding live chat to your website can do wonders for your business by enabling real-time interactions with clients. You can also use live chat to track your visitors' browsing history to provide them with useful information and customized offers, pro-actively. It is also possible to integrate live chat software with other technology such as co-browsing to make your customer service process faster, convenient, and more engaging.
Acquire reports that real-time collaboration between support staff and clients using live chat and co-browsing technology can improve first call resolution by 18% and decrease call handling time by 14%.
#3. Revisit Your Website
For an e-commerce business, an attractive, user-friendly, and responsive website is a must. In addition to creating a positive brand image and engaging customers, a well-designed website is also perfect for optimizing your lead generation strategy and growing your business effortlessly.
Here are a few things you can do to improve your website:
Make use of content marketing to increase your reach. Create relevant and helpful content that is not marketing oriented. Instead, write creative blogs and use real customer stories and testimonials to tell users how your product or service can benefit them.
Make use of long-form content such as e-books and white papers to capture the contact information of your visitors in exchange for downloading the material.
Optimize your website design and ensure it is fast to load. Don't forget to add a relevant and prominent CTA that tells your users what action you want them to take. You can also invest in a heatmap tool, such as Crazyegg, to see what your visitors are doing on your site and the traffic source that directed them to your website. Based on these insights, you can improve your website design by placing your CTAs in zones that generate the maximum clicks. You will also know which platforms to focus on to get the maximum traffic on your site.
Don't forget to optimize your website for mobile. Today, a majority of customers switch between multiple devices in a day and expect a seamless and consistent experience on every touchpoint they use to interact with your brand.
You can read more about website design in this article that shares simple hacks to turn your website into a powerful lead generation tool.
#4. Focus on an Exceptional Delivery Experience
In a recent survey, 99% of U.S. consumers said that 'fast delivery' is an important factor that influences their online purchases. Another poll revealed that over half of your customers would stop buying from you after two or three late or incorrect deliveries.
Undoubtedly, fast and accurate deliveries are central to a successful e-commerce business. However, the whole process of shipping is long, tiring, and cumbersome; it involves packing boxes, printing labels, delivering them to the post office and sharing tracking ids with customers. That's precisely why growing businesses must outsource their deliveries rather than wasting their internal resources on shipping.
Using a third-party logistics partner has many benefits that allow you to scale up. First, you save on precious time that you can redirect to the other areas of your business. Second, a dedicated logistics partner is better equipped to ensure timely and accurate deliveries, adding immensely to your customer experience.
In terms of costs, you may end up saving money as you not only save on man-hours but also don't need to order packaging or pay for postage anymore.
#5. Embrace Automation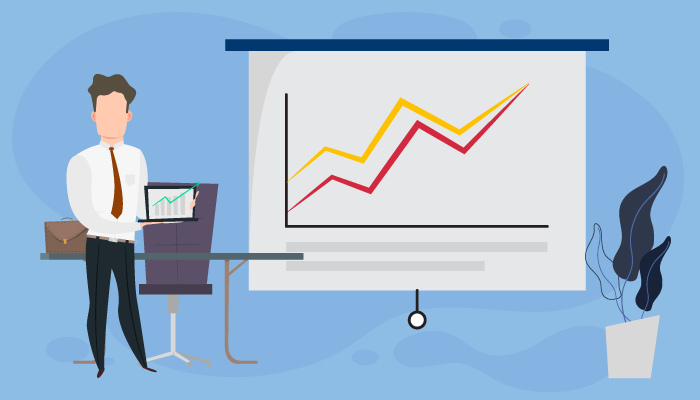 If you want to scale your e-commerce business, you need to automate the repetitive tasks and devote your time towards the finer aspects of your business, such as devising effective marketing, growth, and customer experience strategies.
Besides better utilization of time, automation is crucial for growing businesses because manual processes do not scale well. For example, sending handwritten notes with every delivery may sound like an excellent idea for a startup.
However, when you must deal with hundreds of shipments in a day, such a practice will only slow down your overall supply chain.
Automation takes care of the repetitive processes in your business and streamlines your workflow to improve efficiency and reduce costs. Inventory, accounting, customer service, and marketing are just a few of the processes that you can automate with intelligent technology and ensure the best experience for your customers while making your business more efficient and scalable.
Here's an article on Shopify that goes deep into the importance of automation for e-commerce.
Conclusion
Scaling an e-commerce business is no mean task in a crowded marketplace that is filled with established giants and upcoming startups. Growing competition and evolving customer needs also mean that having a great product or service is not good enough to scale or survive.
Instead, your company must focus on customer success by adopting customer-centric technologies, such as live chat, to gain a competitive edge in the market. In addition to the points mentioned above, taking a 'customer-first' approach in your business that focuses on building long-term relations with customers that are not transaction-based will help you create a loyal band of customers who will also serve as effective brand advocates.
The following two tabs change content below.

Sam Makad
Sam Makad is an experienced writer and marketing consultant at
Acquire
. His expertise lies in marketing and advertising. He helps small & medium enterprises to grow their business and overall ROI. Reach out to Sam Makad on Twitter or LinkedIn.

Latest posts by Sam Makad (see all)