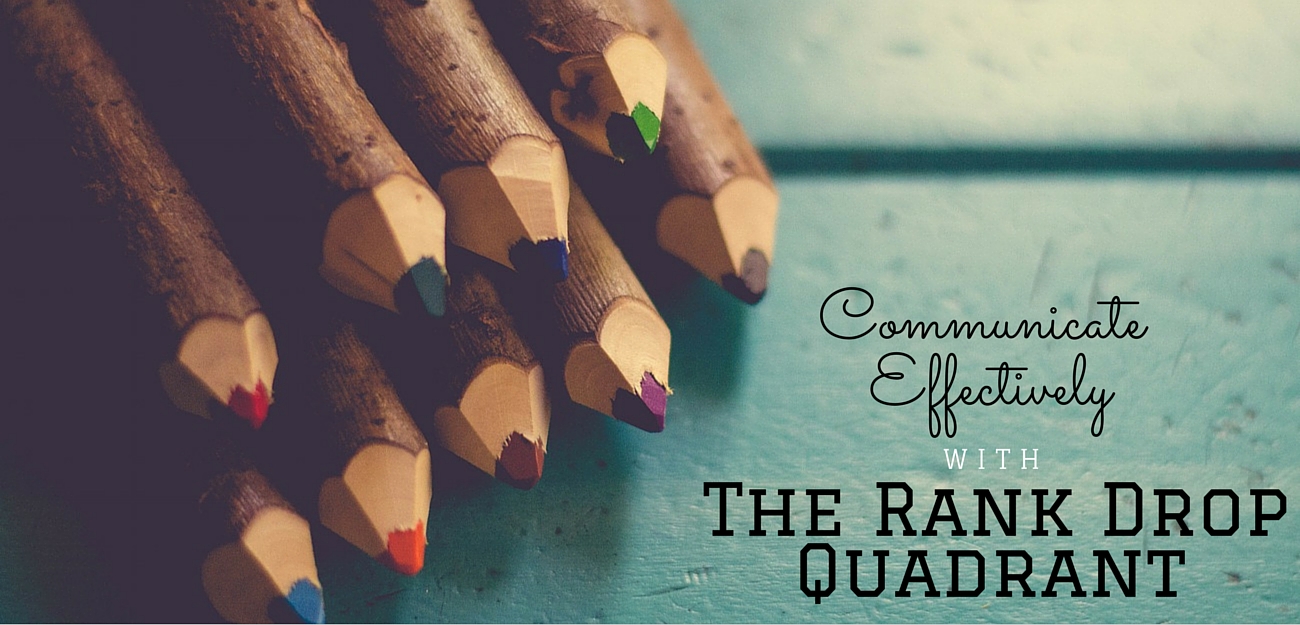 This is the second post in a two-part blog series. If you haven't already done so, do read the first part about how you can use the Rank Drop Quadrant to analyze why rankings have fallen.
If you are an SEO consultant or professional, it is an unfortunate but ultimately unavoidable situation: something goes wrong, the client's search rankings drop and you then need to communicate the bad news to your client. After all, it is part of your job to manage your SEO clients expectations and to keep them happy. Retaining your client can be hard at such times, especially when you would be the first person they would blame for any sudden drop in their rankings/traffic. So it's important and necessary that you deal with such situations tactfully and communicate such bad news carefully.
As we covered in the first part, if you are dealing with lost google rankings for your SEO client, you may first want to use the Rank Drop Quadrant to analyze what could've gone wrong. It's good to be able to map the situation out in your head and know how bad (or not bad) the situation is before communicating such news to your client.

So, now that you have gone through the Quadrant and understood the possible reasons for the drop, it's time we communicate this information to our client/boss in the right way. After all, the cost of losing a client is much higher than acquiring new ones.
1. Skip the Denial Stage
Imagine the situation: you go into the office on a Monday morning only to find that your client's website has dropped for all keywords in the SERPs. What do you do?
The inclination is probably to tell everyone that if anyone calls, you're not in the office. In truth, that's the absolute worst thing you can do. You need to call the client before they call you. Yes, they might get very vocal about their level of disappointment and unhappiness but they will also appreciate the fact that you noticed straight away when things went wrong. Communicating bad news is always better when done as soon as possible, you then have enough time to deal with recovering from the situation instead of wasting time denying the situation. Read More