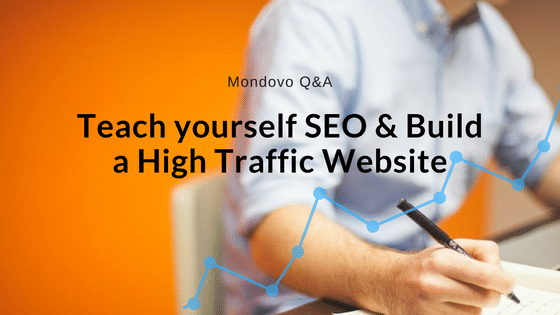 Yes, it is possible to self-learn SEO.  And yes, it isn't that tough either. 
However, it isn't as easy building a high-traffic website or blog. That will take a LOT more skill, experience and savviness.
Ok, now for the big secret to a high traffic website:
Your website has got to meet ALL the criteria below:
The website should provide sufficient value – if you don't have anything of value to offer, figure out something else to do; you'd be wasting your time and that of the few visitors who land on your site, spare everyone the trouble! Think of what value you can offer, then only start.
It should ideally be targeted to a very very specific niche set of people – you can't be everything to everyone, focus on a subset of people who would most benefit from what you have to offer; forget about wanting to be like your "big competitor", first try being better than your "smaller and more focused competitors"
Consistently adding value (consistency is key) – show commitment to your audience that you're always on top of things. This WILL lead to:

Higher visitor engagement which will lead to
Repeat visitors (loyalty) which will lead to
More people talking about you (links) which will lead to
Increased referral traffic from links and social shares which will lead to
Better SEO
And all of the above will lead to a high traffic website that gets traffic from search engines, referrals, and social shares.
"That's all good, but I can't get traffic without SEO when I'm starting out. I need SEO."